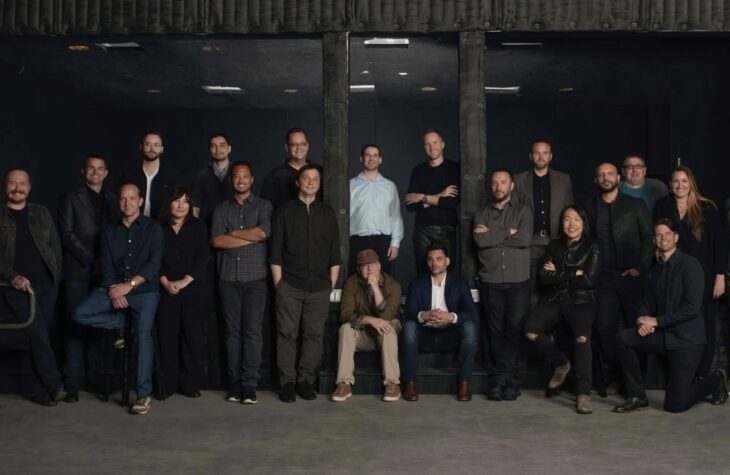 A team of developers, veterans of the games industry, have all come together to form a new studio called That's No Moon.
The studio's headquarters are in Los Angeles, and boasts former Naughty Dog, Santa Monica Studio, Infinity Ward, Bingie, and EA developers at its helm. Two key figures of the studio are Co-Founder and Chief Creative Officer Taylor Kurosaki and Jacob Minkoff, Game Director.
Kurosaki and Minkoff departed from Infinity Ward together this year, having worked on Call of Duty: Modern Warfare as Design Director and Narrative Director respectively. Kurosaki spent more than a decade with Naughty Dog prior to this, having worked on Crash Bandicoot as a level designer, and even the critically acclaimed Uncharted 2 and 3.
Minkoff also worked with Naughty Dog in the past, working on Uncharted and The Last Of Us as a game designer.
Michael Mumbauer is another CO-Founder of That's No Moon. He worked with PlayStation as Head of the Visual Arts Service Group with the company for thirteen years. The other two Co-Founders are Tina Kowalewski and Nick Kononelos.
Kowalewski has worked on games like Journey, God of War: Ghost of Sparta, and Twisted Metal with Santa Monica Studio, while Kononelos was a Senior Development Director with EA, working on Need for Speed and Madden NFL.
That's No Moon has now secured over $100 million in investment from Smilegate, a South Korean developer and publisher. The company's debut game will be a triple A single-player experience that's narrative and story-driven.
The aim of the game is to be so engrossing that players find it hard to put the controller down. That's No Moon currently has 40 employees, but that's set to rise to over 100 by 2022. The studio is incredibly ambitious, and has already outlined how it wants to create multimedia content, stretching beyond games and into other forms of media such as TV and film.
Only time will tell if this selection of industry veterans has what it takes to pull off such a move, establishing itself in the industry with a strong title that inspires many orbiting creations as well.