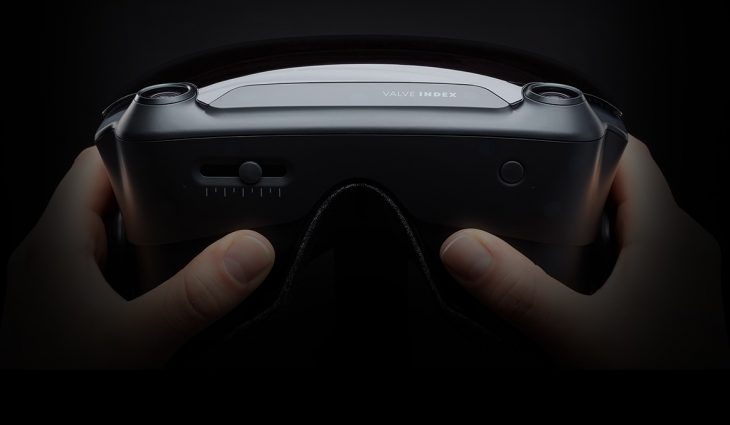 Today Valve accidentally revealed more details about their upcoming headset, the Valve Index, than they intended to. Included in the post which was published on Steam by mistake was the release date for the Valve Index, the 15th of June 2019.
Valve Index was revealed last week with nothing more than a website and an image naming the new product. Today new Steam store pages were live for a few minutes which showed more details about Valve Index, however these pages were also missing a lot of text and images, where placeholders had been left for now. Crucial information about Valve Index was also missing, outside of the release date, such as the price.
After reaching out to Valve press website Engadget received confirmation that the product pages were real, although unfinished, and that the information they held was accurate. Valve also pointed out that these pages were not intended to be published today when they were.
Valve Index will come with built-in headphones and 'inside-out' tracking. It's thought that this tracking technology doesn't need a base station, at least at all times, in order to track the user's position.
The minimum requirements on PC for Valve Index were also revealed. Anyone hoping to use Valve Index will need a system with a dual-core processor with hyperthreading, 8GB of RAM, and for graphics at least a GeForce GTX 970 or a Radeon RX480 graphics card.
Valve Index is also available with motion controllers and a base station, indicating that a more accurate VR experience may be possible with these peripherals.
Finally, Valve have said that they will reveal more about Valve Index in May this year. With the device launching in June it's likely that a number of games will be revealed at E3 2019 as potential launch titles for the device, or simply the first ones to make the most of the new technology.
VR technology has come a long way since the segment was established. With users seeking more accessible headsets such as Playstation VR, and more wireless solutions, Valve Index could become the new market leader with its unique tracking technology.