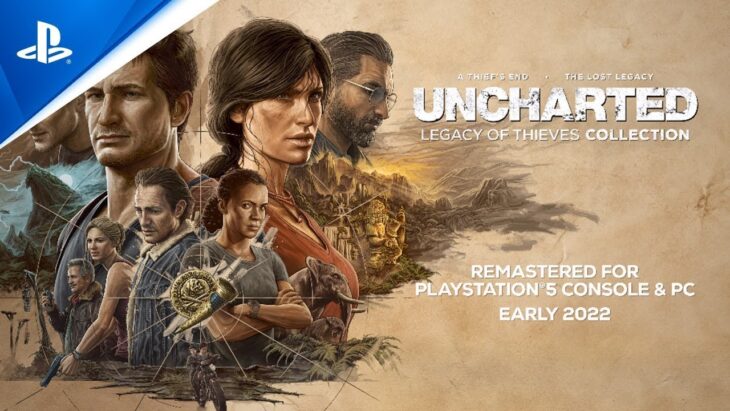 Sony has finally revealed the release dates for the PS5 and PC versions of Uncharted: Legacy of Thieves Collection. This bundle packages together Uncharted 4: A Thief's End and Uncharted: Lost Legacy.
The PS5 version of Uncharted: Legacy of Thieves Collection launches on January 28, 2022, and will cost $49.99, as has previously been confirmed. Anyone that owns the PS4 versions of the games will be able to upgrade to the PS5 version for $10. However, the multiplayer game modes found in each of these games on the PS4 won't be included in the PS5 versions.
As for the PC version of the collection, all we know is that it is set to launch at some point in 2022. The PS5 version is arguable the more taxing of the two to develop, given the restrictions of the platform and the requirements to implement 3D audio and adaptive trigger interactions for the DualSense controller.
However, so few PlayStation to PC ports have been made that it's hard to judge when the PC version will come out. Given that the last one, Death Stranding: Director's Cut, launched simultaneously across both platforms, it seems likely that the launch date for the PC version can't be that far past the PS5 verison's.
Something for all PlayStation Plus subscribers to note is that the PlayStation Plus version of Uncharted 4: A Thief's End isn't one you can upgrade to the PS5 version. The reason for that seems to be that it was free, and Sony requires players to buy their copy of the game to be eligible for the upgrade.
The new collection adds a new fidelity mode that allows for 4K visuals for those who have the correct monitors. There are also two performance modes, one for 60 FPS, and one for 120 FPS that will look far better than any other version of the games has.
Anyone who buys a copy of the collection will also be eligible for a voucher to see the Uncharted movie in 2022. This will be a huge bonus to any big Uncharted fans, but may be something others don't care too much about if they're purely collecting.