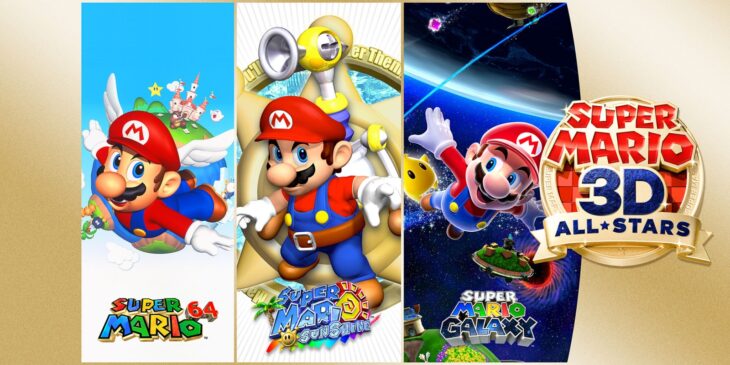 Base.com, a UK retailer, has canceled a number of pre-orders for Super Mario 3D All-Stars. Their explanation for these cancellations is quite simple, Nintendo hasn't promised that any more stock will be sent after their initial allocation, so they have no idea if they can fulfill the orders they're receiving.
This news came from a number of sources. Customers who had pre-ordered the game with Base.com were sent an email explaining everything outlined above. That email has now spread around various press outlets, making things look pretty bleak for the company.
The email outlines how Base.com has been notified of their stock allocation for Super Mario 3D All-Stars. They describe the allocation as woefully short. As such, their emails go on to tell consumers that they have to cancel their pre-orders because there simply isn't enough stock to go around.
Base.com also told customers that Nintendo's UK distributors aren't able to guarantee how much stock will be sent after the initial delivery, or if there is in fact anymore on the way.
The company has made the decision to cancel all pre-orders they've received. While they haven't explained precisely why, it's probably so that they can sell copies of the game on a first come first served basis.
Super Mario 3D All-Stars is due for release this week, on September 18, 2020. The game packs in Super Mario 64, Super Mario Sunshine, and Super Mario Galaxy, all on one cart for the Nintendo Switch.
The game has limited physical stock, and will only be available on the Nintendo eShop until March 2021. No reason for this limited availability has been given, but it could have something to do with production issues, and Nintendo wanting to avoid a similar situation to the one they had with Ring Fit Adventure.
Other UK retailers have not told their customers that they need to cancel pre-orders, but there's still time. Both GAME and Amazon are still offering pre-orders, so they're either confident that they have the stock, or they might still have problems later too.