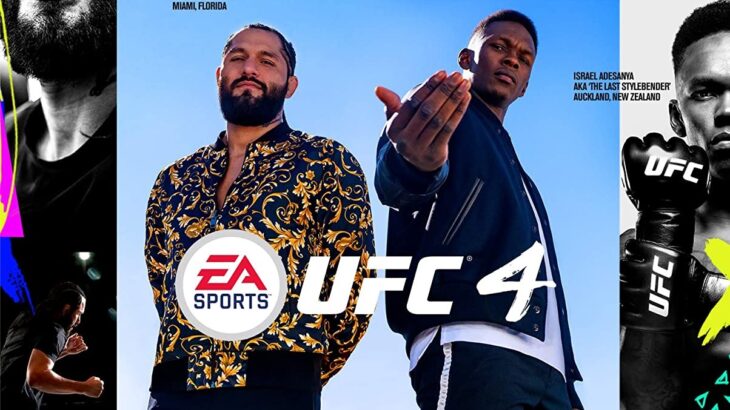 EA Sports UFC 4 has managed to remove Ghost of Tsushima from the top spot in the weekly US game sales chart. UFC 4 hasn't sold as well in terms of physical copies as UFC 3, but it's expected that at least half of the game's sals have been digital, meaning it has probably sold at least as well as its predecessor.
Ghost of Tsushima has seen steadily declining sales for the last few weeks, but it's managed to maintain its top position thanks to a lack of competition. This week the game saw another 25 percent drop in week-on-week sales, and currently sits in second place.
Animal Crossing: New Horizons dropped to third place, with sales falling by 6 percent week-on-week. However, the game is the biggest boxed release for 2020 to date. Thanks to regular updates, and the Switch's popularity, the game is proving to be one of the best of the year.
Call of Duty: Modern Warfare rose one place to fourth, and Mario Kart 8 Deluxe has fallen from third to fifth. The fact that Mario Kart is still in the top five shows that Switch hardware is still selling well, further supporting Animal Crossing: New Horizons sales.
Grand Theft Auto 5 fell from fourth to sixth, and Minecraft moved up from eighth to seventh, with most sales being for the Nintendo Switch version.
Paper Mario: The Origami King dropped one place to eighth, with sales falling by 18 percent week-on-week. While the game hasn't been the most popular recent Switch release, a lack of competition is seeing it stick around in the chart.
Ring Fit Adventure has actually moved up by one place to ninth this week. Clearly people are eager to exercise more, but they're still not comfortable going to gyms. The game is a happy compromise, and seems to be garnering more popularity over time.
Finally, The Last Of Us Part 2 rounds out the chart in tenth. The game's sales dropped by 65 percent week-on-week, but the recent Grounded Mode update seems to have given it a new lease of life. It's sales are similar to Ghost of Tsushima, it's just that The Last Of Us Part 2 had more competition when it was released.