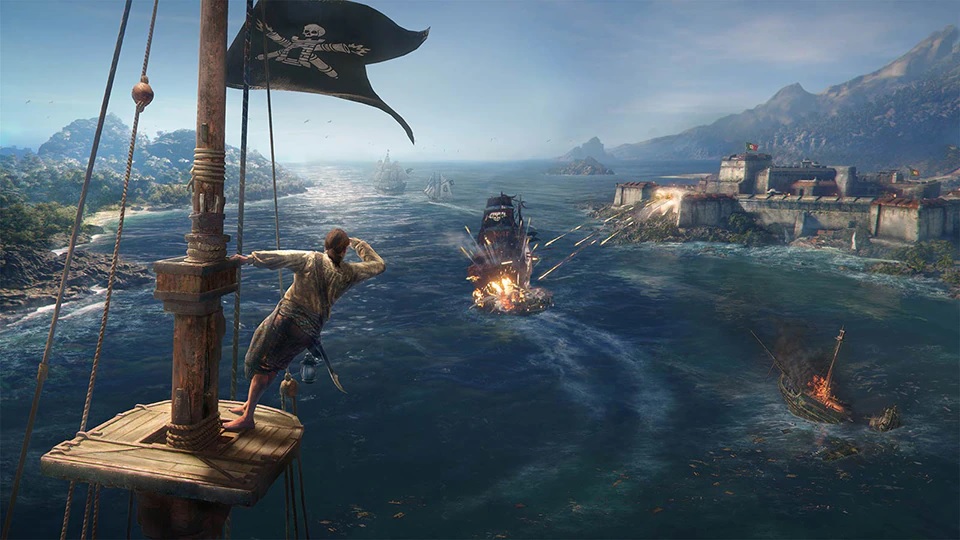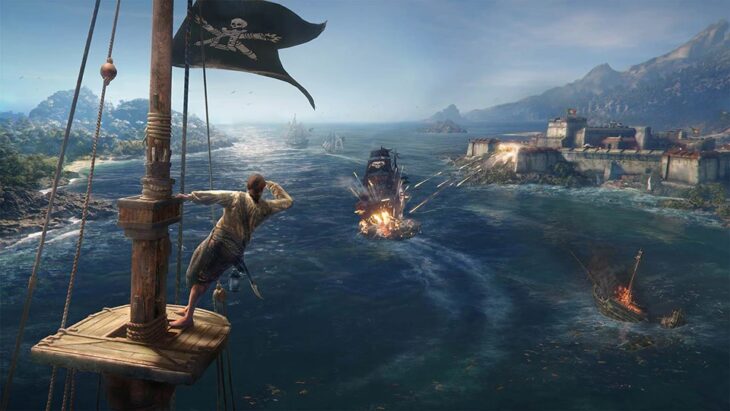 Skull & Bones is an upcoming action-adventure pirate game by Ubisoft that was first announced almost five years ago and since then it has gone through multiple changes in both scope and direction as well as numerous delays.
Frédérick Duguet, the CFO at Ubisoft gave an update on the game during the latest Ubisoft earnings call last Thursday, commenting on its new direction since the game's internal reboot in 2020.
Ubisoft CFO stated that the game is a very promising new IP that will be focused on multiplayer first and that the studio is prioritizing to bring multiplayer competition as well as co-op to a big open fantasy world.
He continued by saying that they have spent a lot of development time focusing on these aspects of the game and that he is very happy with the artistic direction and the progress of the game so far.
Skull & Bones was first announced to be a game in which players would be able to explore the Indian Ocean either with friends or on their own during a single-player campaign. However, VGC's development sources indicated a change in direction for Skull & Bones in 2020 and the apparent adoption of the live service game model.
According to the information available so far, the game will feature a large fantasy world filled with quests and important characters whose storylines would change and evolve depending on the actions of the collective community of players, however, the details on how exactly will these actions affect the world and characters in it are currently unknown.
An industry insider, Tom Henderson, recently revealed what are supposedly game details that point towards Skull & Bones featuring survival game elements. According to him, players will start off the game with a small raft and they will be required to collect resources and complete quests in order to procure a ship for themselves.