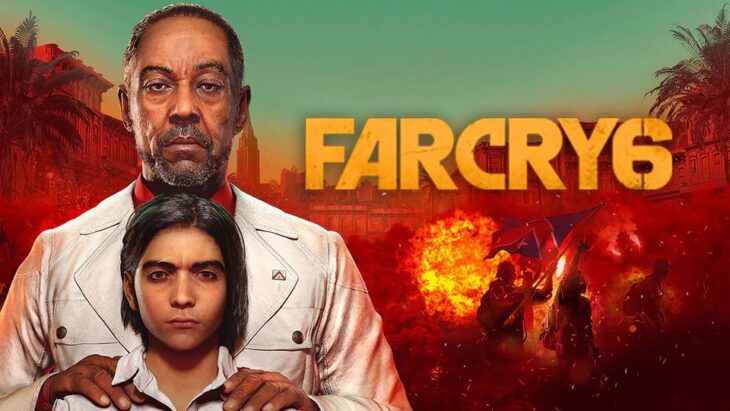 Ubisoft has stated that it's investigating claims from owners of Far Cry 6 in Europe saying that they have been sold the wrong version of the game, meaning that they can't upgrade from PS4 to PS5 for free.
Since the game launched last week, users across Europe, including in UK, Greece, and Germany, have claimed that they've been sold the Russian version of Far Cry 6, which means that it's impossible to upgrade for free from their regional PlayStation Network account.
So far, the issue seems to be restricted to those who bought the PS4 version of the game. Ubisoft is offering a free upgrade path between versions, making this one of the rare PS5 titles that users can get for free if they own both consoles.
While it is possible to create a Russian PlayStation Network account and claim the free upgrade that way, it doesn't solve the issue for those who are unable or unwilling to do so out of principle. Soy certainly wouldn't be happy with this solution either, so Ubisoft needs to provide an answer.
Another issue that will crop up soon is that users will need to then purchase all the DLC for the game from the Russian PlayStation Store, which will likely be impossible without some understanding of the language.
Something similar happened with Ubisoft's last major release, Assassin's Creed Valhalla. This happens when independent distributors buy stock from a country where it is sold by publishers cheaper and sell it in more expensive territories, such as Europe. Publishers offer the same game at different prices, it is cheaper in Russia than for example in the UK. The price difference can be significant. Distributors earn good money buying and reselling. Of course, publishers are not happy when this happens and do everything to prevent such practice. If the publisher finds out which distributor, or maybe retailer in Russia sold the stock and which distributor in the UK bought it, they will apply sanctions and might even stop contracts with them.
When Ubisoft does identify the problem, it will still need to provide a solution to those who have a Russian version of the game. Whether this is via a free digital copy or a free physical copy to remedy the issue, something will need to be done, otherwise, these users will need to buy a new copy in order to pick up the game's DLC.