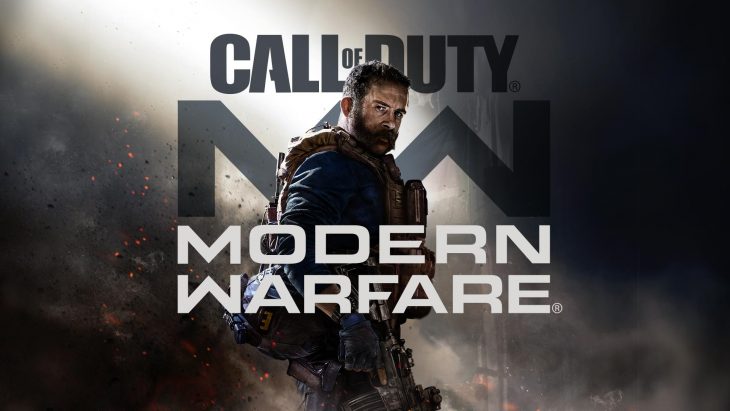 Call of Duty: Modern Warfare holds the Number 1 position of the U.S. Top 10 of best selling retail and wholesale video games. In spite of a 56% sales drop from its launch week, the game is still a big hit. It will most probably continue holding the top of the charts for many weeks to come. Call of Duty: Modern Warfare sells significantly better, by almost 30%, than its last year's predecessor, Black Ops 4.
Hideo Kojima's long-expected title, Death Stranding has finally released and took the second place of the charts. It is the second biggest PlayStation exclusive released this year behind Days Gone, which sold 32% more at launch than Kojima's game. Death Stranding is the first new game from Kojima since Metal Gear Solid V: The Phantom Pain, which released in September 2015, and has been the most successful Metal Gear Solid title so far.
Another new release, this year's iteration of EA Games' Need for Speed series, the Heat landed in the third place of the charts. Need for Speed series has been releasing once every two years recently, with the previous release Need for Speed: Payback launched in 2017. It sold then by around 30% more units at launch than the current release, Heat. It needs to be considered though that this stat accounts only for physical units and the digital sales are not included in the chart.
NBA 2K20 continues to perform well, with only a 24% week-on-week sales decrease it's in the fourth position of the charts. Another new release, a special Fortnite pack, The Darkfire Bundle landed in the fifth place. It is estimated that a significant number of units have been bought digitally rather than physical discs.
Luigi's Mansion 3 has had a 62% drop in sales and moved from the second to the sixth position of the charts. It's not surprising as once Halloween has passed there is significantly less interest towards the game.
Another new release this week, Mario & Sonic At The Tokyo Olympic Games 2020 took the seventh place. It has debuted successfully and sold better than Mario and Sonic in Sochi and Rio Olympics in 2014 and 2016. Though it needs to be considered than the previous Mario & Sonic Olympics titles have released on Nintendo Wii and Wii U, compared with this one on Switch. Another Nintendo title, Mario Kart 8: Deluxe continues to perform well.
WWE 2K20 has had another drop in week-on-week sales of 46%. Because of numerous bugs and flows, the game was criticized by consumers and in the press and this undoubtedly affected the sales after the launch. The game has significantly steeper drop of sales than could normally be expected from a WWE 2K game. Tom Clancy's Ghost Recon: Breakpoint has had similar problems with the technical quality and underperformed too, so that Ubisoft even had to revise its profit forecasts for 2019/2020.