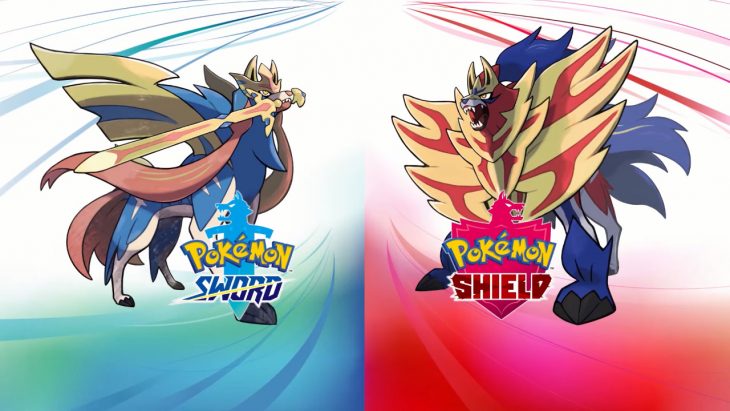 Pokémon Sword and Pokémon Shield have released and took the Number 1 position of the U.S. Top 10 of best selling retail and wholesale video games. Pokemon Sword sold more than Sheild and the two games' double pack, Pokémon Sword and Shield: Dual Edition. These three titles are listed as one in this stat.
Pokémon Sword alone was the biggest single platform release of the year, selling more than such titles as Days Gone, Death Stranding and others. Pokémon Sword, Shield, and the Dual Edition have sold 50% more at launch than the last year's Pokémon Let's Go Pikachu and Eevee, which were also on Nintendo Switch.
Pokemon Sword and Shield and the double pack together sold 2 million copies in the US during the launch weekend, which makes it the highest-grossing launch of any Pokemon game in history. Pokemon Sword and Shield are now one of the fastest-selling Nintendo Switch games of all time. The games sold 6 million copies worldwide on the launch week.
Another new release, EA Games' Star Wars Jedi: Fallen Order took the second position of the charts. It has sold 30% less on launch than the 2017 release, Star Wars: Battlefront II. EA explains that they did not have the same level of expectations for Jedi Fallen Order as it is a story-driven adventure rather than a multiplayer shooter. Also, digital sales are not included in this stat.
Call of Duty: Modern Warfare continues to perform very well, and had only a 25% decrease in week-on-week sales. It landed in the third position of the charts this week, only because of the release of Pokemon titles and Star Wars. The sales of Modern Warfare are still more than enough to return it to the top of the chart in the weeks to come. Death Stranding, on the other hand, has had a sizeable drop in sales of 63%, which landed the game in the fourth place.
In the middle of the table, NBA 2K20, Luigi's Mansion 3, and Mario Kart 8: Deluxe continue to sell well, with only a minor decrease of week-on-week sales. Mario & Sonic At The Tokyo 2020 Olympic Games sales actually increased in its second week by 8%, but the game still fell from seven to the eighth position. Madden NFL 20 has returned to Top 10 this week and landed in the ninth place. WWE 2K20 continues to have decent sales in spite of all the negative publicity about the game.