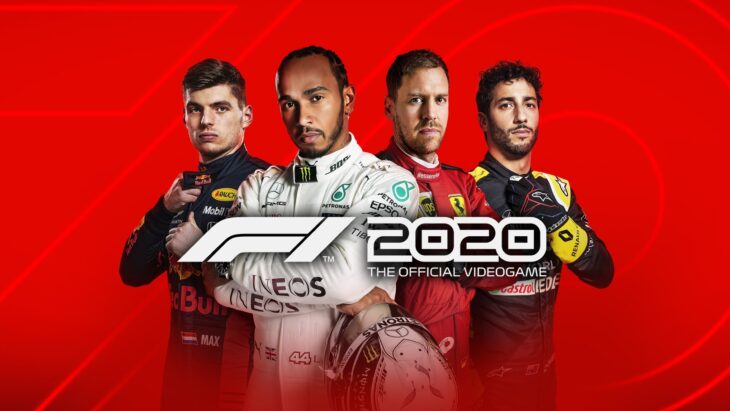 This week the weekly US game sales chart has been topped by F1 2020. The game launched at just the right time, as F1 races were allowed to resume, having been paused for the coronavirus (COVDI-19) pandemic. The series has always been popular, but this year's entry is said to have the strongest launch since 2017. This is all in spite of F1 being less popular in the US than it is in Europe.
The Last of Us Part 2 saw a 56 percent decrease in sales week-on-week, but is still holding out in second place in the chart. This is the first time that the game has shifted in the chart since it launched.
Animal Crossing: New Horizons moved up one place to third this week, thanks to a 12 percent increase in week-on-week sales. This could be due to an increased availability of Switch hardware, although the game's updates also seem to be driving its popularity.
Call of Duty: Modern Warfare has risen to fourth off the back of its popular battle royale mode, Warzone. Mario Kart 8 Deluxe is in fifth this week once more, a sign that Switch hardware sales are fairly flat.
Grand Theft Auto 5 jumped from eighth to sixth this week. This could have something to do with Sony's promotion, offering $1 million in-game for all PlayStation 4 players who log into Grand Theft Auto Online every month until the PlayStation 5 version of the game releases.
Minecraft saw a bump from tenth to seventh this week, with week-on-week sales up by 25 percent. The game is still riding the high of a second boost to popularity, this time driven by YouTubers. However, this boost is down to Switch copies, which is the best-selling version.
NBA 2K20 slips from seventh to eighth. The game saw a boost in popularity thanks to the reveal of NBA 2K21, but now it is fading once again.
Ring Fit Adventure fell from third to ninth this week. The game may have some stock shortages in the region, since it has always been sporadic at best. This is backed up further by the 68 percent drop in sales week-on-week.
Finally, Marvel's Iron Man VR sits in tenth place, having dropped from second place last week. Sales are down by 84 percent week-on-week, which is reflected in other markets. The game is a PlayStation VR exclusive, making its appeal much smaller than other PlayStation exclusives.