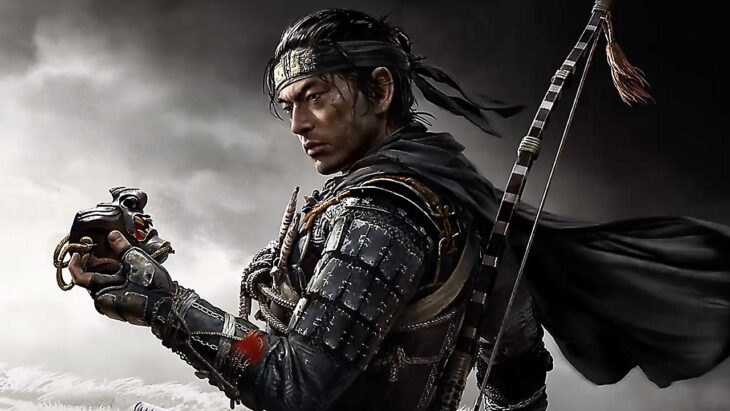 This week Ghost of Tsushima has retained its position at the top of the US sales chart. The game saw a decrease in sales of 36 percent week-on-week, but no other title can compete with the numbers it's selling right now.
Destroy All Humans! is a new entry in second place. The game is a remake of the original release, which launched in 2005. Many fans are enjoying the remake because of how faithful it is to the original, whilst updating the graphics and gameplay. This was actually the first release in the series since Path of the Furon in 2008.
Animal Crossing: New Horizons has dropped to third, and seen a fall in sales of 10 percent week-on-week, but still seems to be selling well. It's actually the biggest boxed game in terms of sales this year. The Last Of Us Part 2 has also fallen one place to fourth, with sales dropping by 18 percent week-on-week. Also falling by a single place is Paper Mario: The Origami King in fifth, which has seen quite a big drop in sales week-on-week of 25 percent.
The second new entry this week was Skater XL. This release marks the start of a slew of skateboarding games that will launch this year, and if this game can make it to sixth in its first week, the genre should sell well throughout the rest of the year.
Grand Theft Auto 5 is still in seventh. The game has an update coming for Grand Theft Auto Online, and with more people stunning to games for entertainment, it has more players than ever.
Call of Duty: Modern Warfare fell from fifth to eighth this week. The game has just had its next season announced, so sales should bounce back over the coming weeks.
Mario Kart 8 Deluxe has fallen to ninth place. The game is a great indicator of Switch hardware sales, which have been low due to stock levels in other regions. If the game falls again next week, then Nintendo may need to step up their stock manufacturing.
Minecraft rounds out the chart this week in tenth. The game is still selling best on Nintendo Switch. With school children on summer holidays, it may be that more parents are purchasing the game to keep them busy for the next few weeks.