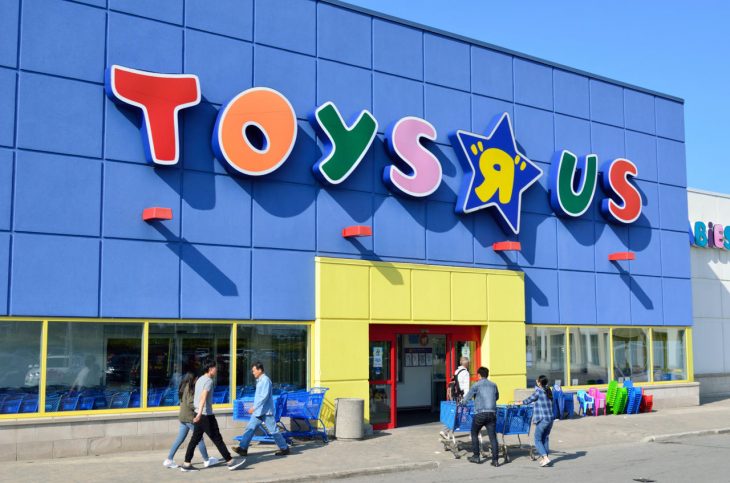 The toy store chain Toys R Us has announced that they'll be closing a number of stores around the US due to financial difficulty.
Recently Toys R Us has been facing some financial trouble which has ultimately forced them to declare Chapter 11 bankruptcy. As a part of the proceedings of this declaration the chain will be closing up to 182 stores around the country.
While the retailer isn't closing for good the closures are part of their wider plan to deal with their financial issues and rebrand themselves. When it emerges from the other side of these proceedings the chain will be a different, smaller retail with a new strategy to re-establish themselves in the market. Currently the company is deciding which of their 880 stores will be closed.
Most of the 182 Toys R Us stores are expected to close, but if the company can renegotiate their leases it's likely that not all 182 will have to shut their doors for the final time. Even with the loss of these stores there will still be hundreds left around the US. The company plans to combine Toys R Us and Babies R Us stores in coveted locations to preserve the areas in which they receive the best business for both stores.
In September 2017 Toys R Us declared bankruptcy due to several years of reported losses in a row. In fact, Toys R Us hasn't generated a profit since 2013, leading to $5 billion of debt which has led to the company's declaration of bankruptcy.
The going out of business sales are expected to begin in Toys R Us stores over the next month, ending in April if all goes to plan. While the company won Bankruptcy Court approval to extend their leases beyond April 16, 2018, by paying landlords up to $1.3 million, a restructure is still required in order to make them profitable again.
While Toys R US is a beloved toys store for many it's clearly failing to compete with the prices and convenience of other retailers, many of which are based purely online. The Toys R Us that emerges from this bankruptcy must be able to compete with these companies if they want to survive in the foreseeable future.