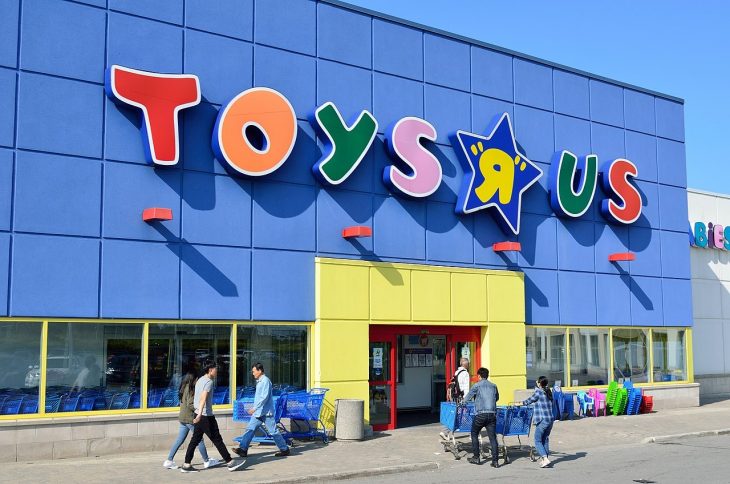 It's that time of the year again. Black Friday, the blockbuster sales event of the year, is little more than a week away. Retailers are already positioning themselves for the boom in online shopping that will climax on Friday November the 24th, and Toys R Us are among those teasing Black Friday deals ahead of the main event.
Toys R Us have traditionally provided attractive console bundles that other high street retailers have struggled to match so gamers may be particularly interested in their Black Friday deals.
GameSpot report that Toys R Us are not offering deals on the most expensive consoles on the market, the PlayStation Pro and Xbox One X, however they do have deals planned for the "basic" edition of both consoles, the PlayStation 4 and Xbox One S. The 1TB PlayStation 4 will retail for $200, while a 500 Gigabyte Xbox One S will be priced at $190.
Those looking to pick up an additional controller for the PS4 or Xbox One S will be pleased to hear that Toys R Us plan to knock as much as $20 off certain controllers, which should position the cheapest official controller options for both consoles at a bargain basement $40.
It could also be a good time to pick up a high-quality headset at Toys R Us. The LucidSound LS20 wired headset, compatible with both the PS4 and Xbox One, will be on sale for just $40, half of its current recommended retail price.
Toys R Us are significantly quieter on Nintendo offers. Those hoping to pick up a deal on the Nintendo Switch or the special edition special green Zelda 2DS, due to launch on Black Friday, may have to look elsewhere as the retailer doesn't appear to have plans to cut the price of either.
Of course, Black Friday deals apply to games as well. A trio of significant new releases have attractive Black Friday prices at Toys R Us. Call of Duty: WWII will be on sale for $45, while Assassin's Creed Origins and Forza Motorsport 7 look set to cost $40.
As always, Black Friday seems set to offer gamers great value and Toys R Us appear to have some enticing deals planned.