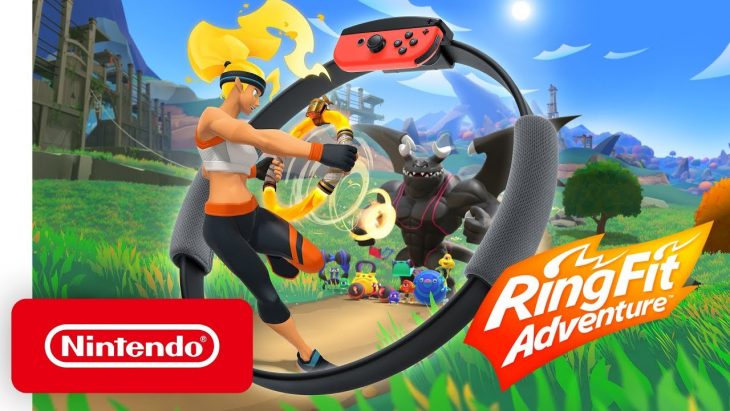 Interestingly this week in Australia it's a Nintendo Switch game that's topped the best-selling game chart, while in New Zealand it's a classic game from 2013.
Australia's best-selling game last week was Ring Fit Adventure. The Switch exclusive allows users to play a game while getting fit at home. This has become so much more important as the pandemic has gone on. Stock of the game has been scarce, so it's not a surprise to see the game sell this well once it is available.
Grand Theft Auto 5 launched in 2013, and it's still topping the chart in New Zealand. This is probably fueled by a discount in the game's price, but could also be caused by recent rumours around Grand Theft Auto 6.
Call of Duty: Black Ops Cold War is in second place in both countries this week. A free weekend for Zombies mode is on the way, and the game's popularity only seems to be increasing as more content is released for free.
A new entry this week is Scott Pilgrim Vs. The World: The Game: Complete Edition. The game debuted in fourth in Australia and fifth in New Zealand. The game was incredibly popular when it first released, and now new versions have stirred up interest once again for modern consoles.
Australia's chart continues to see a lot of Switch titles selling well. Outside of Ring Fit Adventure as the top-selling game, Mario Kart 8 Deluxe is in sixth, Animal Crossing: New Horizons is in seventh, Minecraft Switch Edition is in ninth, and Just Dance 2021, which sells best on Switch, is in tenth.
In New Zealand, there are no Switch games in the top ten still. However, there are a lot of Ubisoft titles. Clearly, discounts for the new year have helped boost sales. Assassin's Creed Valhalla is in fifth, Far Cry 5 in eighth, and The Crew 2 is in ninth.
Ubisoft has a lot planned for their current portfolio of games. The Crew 2 just got a new event update, The Division 2 will soon have a new season of content, and Assassin's Creed Valhalla gets more raids in an update in early February.