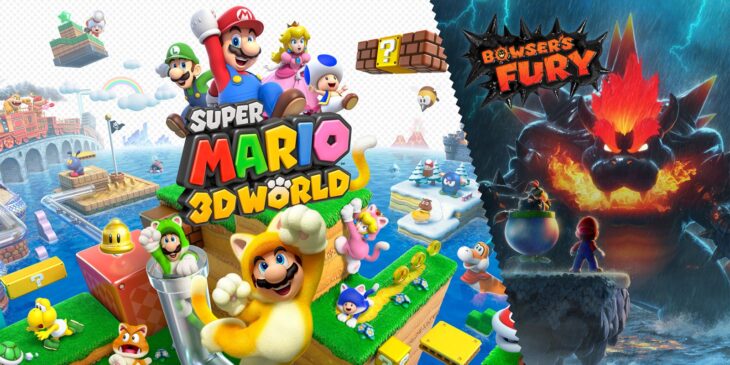 Super Mario 3D World + Bowser's Fury continues to top the chart in Australia but is nowhere to be seen in New Zealand. The Switch game market has never been strong in New Zealand, so it's not surprising to see the game disappear after one week in the top ten.
Instead, Grand Theft Auto 5 has filled the void and taken the top spot. This is likely down to a combination of a lack of new releases and the continued popularity of Grand Theft Auto Online, which now has a massive new world for players to explore.
Call of Duty: Black Ops Cold War has risen two places in both regions to take second place. The game's second season was just about to start at the time this data was recorded. This is almost certainly why it has seen a surge in popularity, one that we'd expect to see continue through the following week.
The only other game of note is in Australia's chart. Spider-Man: Miles Morales has re-entered in tenth place. This shows that similar to the UK and US, a small restock of PS5 consoles must have been available. The game is usually bundled with the console, so it's easy to track when consumers are purchasing them as the sales for this game increase.
Mario Kart 8 Deluxe returns to Australia's chart this week. The game, like Spider-Man: Miles Morales, is a good gauge for how well Switch consoles are selling. The return shows that more standard Switch hardware is being purchased once again.
Super Mario 3D World + Bowser's Fury launched alongside a new limited edition Switch console. More consumers probably purchased that unit over the base models while they were available, leading to the decline in Mario Kart 8 Deluxe sales.
Assassin's Creed Valhalla has been fairly stable over the past week. The game hasn't budged from eighth in Australia, and it's moved up one place in New Zealand to seventh. The River Raid Update launched over the period recorded for this week's sales. This shows that the update hasn't had a huge impact on shifting units, but it has at least retained the level of sales for yet another week.
The game's first major expansion is planned for early March, which may have a much bigger impact on sales.
Finally, Persona 5: Strikers, a new release in the Persona franchise, debuted in ninth place in Australia but failed to have an impact in New Zealand.
The top ten best-selling games in Australia for the week ending February 21, 2021:
Last
Week
This
Week
Title
1.
1.
Super Mario 3D World + Bowser's Fury
4.
2.
Call of Duty: Black Ops Cold War
3.
3.
Grand Theft Auto 5
7.
4.
FIFA 21
6.
5.
NBA 2K21
2.
6.
Little Nightmares 2
Re-entry.
7.
Mario Kart 8 Deluxe
8.
8.
Assassin's Creed Valhalla
New Entry.
9.
Persona 5 Strikers
Re-entry.
10.
Spider-Man: Miles Morales

The top ten best-selling games in New Zealand for the week ending February 21, 2021:
Last
Week
This
Week
Title
2.
1.
Grand Theft Auto 5
4.
2.
Call of Duty: Black Ops Cold War
7.
3.
FIFA 21
5.
4.
NBA 2K21
Re-entry.
5.
Tekken 7
Re-entry.
6.
Jump Force
8.
7.
Assassin's Creed Valhalla
10.
8.
EA Sports UFC 4
6.
9.
Little Nightmares 2
3.
10.
Red Dead Redemption 2

Source: Interactive Games & Entertainment Association (IGEA)
Related Topics:
Video game charts
---