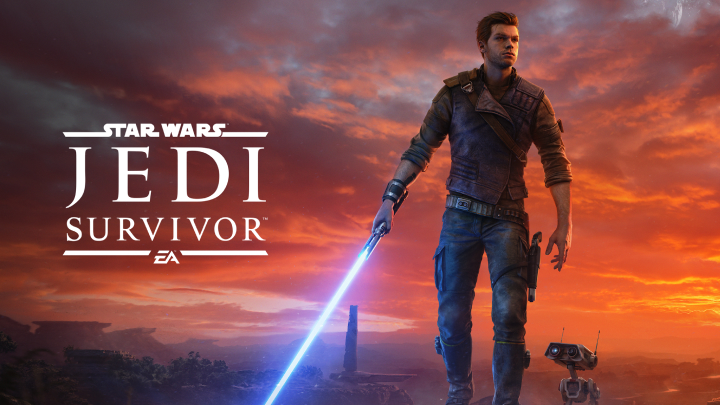 During April, Europe witnessed a decline in PC and console game sales, with a 5.3% drop compared to the same period in 2022. The month's best-seller was Star Wars Jedi: Survivor, surpassing FIFA 23 to claim the top spot. Remarkably, Survivor achieved this feat despite being on sale for only a few days at the time the data was collected. The game saw a strong launch, with sales increasing by almost 6% compared to its predecessor, Star Wars Jedi: Fallen Order, which was released in November 2019.
Notably, 55% of Survivor's sales were digital, whereas, for Fallen Order, the digital sales accounted for 35%. Digital game sales exploded during the pandemic, but this is one of the first times it's clear cut within the same franchise.
Another significant release in April was Dead Island 2, which debuted at #3. While there are no specific numbers to compare against the original, it appears to have performed well, although its sales were about one-third lower than the remake of Resident Evil 4, released in March.
Despite the success of these games, they couldn't quite match the performance of last year's major release, LEGO Star Wars: The Skywalker Saga. Minecraft Legends was the next highest-performing new release in April, although it only reached #19 during its debut month. Minecraft Legends did receive a day-one release on Microsoft GamePass, which likely ate into Xbox sales.
When it comes to hardware sales, consoles experienced a substantial increase of nearly 58% compared to April of the previous year. All three major platforms performed strongly, with PlayStation 5 sales seeing a significant rise of 144% compared to April 2022, making it the month's best-selling platform. Nintendo Switch sales rose by almost 38%, while Xbox Series S and X sales increased by over 19%.
However, when compared to March, only Nintendo Switch sales showed a month-on-month increase. This was partly due to the release of a special edition console that arrived at the end of the month, coinciding with the launch of the highly anticipated game Zelda: Tears of the Kingdom.
Sales of accessories and add-on products also experienced growth, with an 11% increase compared to April of the previous year, totaling more than 1.2 million units sold. The PlayStation 5 DualSense controller emerged as the top-selling product in this category, again, followed by the Xbox Series Wireless Controller.
Lastly, sales of points cards saw a 10% rise compared to April 2022, amounting to 1.14 million units sold. The top performers in this category were PlayStation Store, Roblox, and Steam Wallet cards.
1. Star Wars Jedi: Survivor
2. FIFA 23
3. Dead Island 2
4. Grand Theft Auto 5
5. The Last of Us: Part 2
6. Hogwarts Legacy
7. Call of Duty: Modern Warfare 2
8. Red Dead Redemption 2
9. NBA 2K23
10. Resident Evil 4: Remake