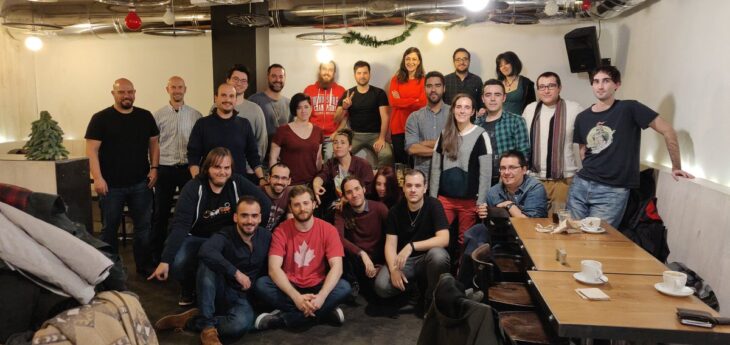 Swedish publisher and developer Thunderful Games has announced that it's acquired Stage Clear Studios, a Spanish developer. This will bring the developer and all its IP under the Thunderful Games umbrella.
Thunderful Games is paying €600,000 ($712,000) in cash to Stage Clear Studios, and will pay a further €400,000 ($474,643) in shares. This is quite a standard arrangement and sees some employees at the developer gain value through those shares.
As is also standard, Stage Clear Studios can earn itself an extra €1.5 million ($1.7 million) if agreed upon performance milestones are met by June 30, 2025. While this is quite far ahead, it ensures that the developer will work hard on the games it already had planned when the acquisition came into play.
Thunderful Games' Chief Strategy and Investment Officer Agostino Simonetta explained that this acquisition strengthens operations and strategies within Thunderful Group. It will broaden the geographical footprint of the company and provide it with more interesting games to publish.
Stage Clear Studios was founded in 2012. The developer is known for games such as The Coma: Recut, Cloudpunk and its DLC Cloudpunk – City of Ghosts, as well as Yesterday Origins. Many of these titles are multiplatform, and while they haven't made huge waves, they have amassed large fan bases of dedicated fans who love and discuss their games.
Thunderful Games seems to be on quite the publishing spree. The company has also recently acquired To The Sky, Headup, and Station Interactive AB. These studios all share a similar type of game. They're medium and indie, but haven't rocked the games industry as of yet. However, each of them has the potential to, and that's what Thunderful Games is investing in.
With the marketing and publishing prowess of Thunderful Games behind it, Stage Clear Studios should do even better when it comes to launching the next few games it has in store. It just needs to ensure that they're up to standard so that it can meet the milestones put in place by its new owners.