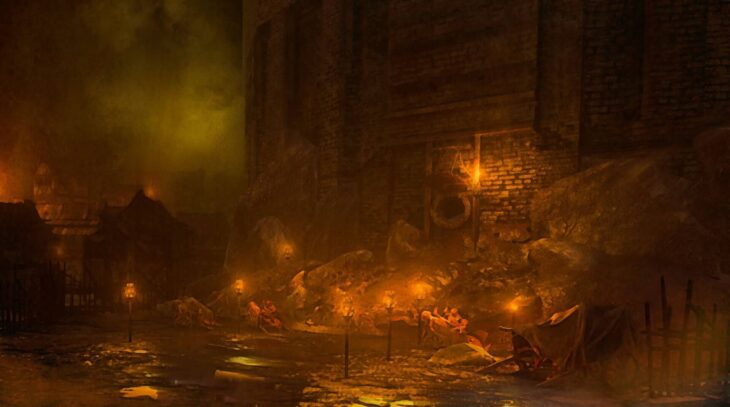 Early Morning Studio has been acquired for SEK 80.0 million by Thunderful Group. SEK 45.0 million are paid in cash and SEK 35.0 million by set-off against newly issued shares in Thunderful Group. The deal includes a few performance incentives based on upcoming titles from Early Morning Studio as well.
Early Morning Studio is a Swedish developer based in Stockholm that's best known for Vampire's Fall: Origin, a mobile RPG with more than 10 million players. It's also known for Champions of Avan and its upcoming title Vendir: Plague of Lies.
The acquisition will not affect the staff at Early Morning Studio, with all 17 employees staying with the company, and the two Founders continuing to lead it under Thunderful Group. The only thing that will change is the resources that the studio can dedicate to development.
This isn't Thunderful's first foray into the mobile world, though it is an early one. The company has announced that it will be publishing Super Meat Boy for mobile devices, but most of its work is for PC and console games.
The aim of bringing Early Morning Studio into the fold is to extend the company's reach into the mobile space and open up more knowledge that it didn't have before. This will make things easier moving forward in the mobile space, and should be better for Thunderful's overarching goals.
The mobile space is still an incredibly lucrative one for developers who can get the right games out to fans who want them. Monetisation and gameplay mechanics continue to be a trial for many developers and creating a unique experience that adopts 10 million players is incredibly difficult. However, Early Morning Studio has clearly managed to get this right, which is why Thunderful has been so attracred to them.
Time will tell what the developer can achieve under Thunderful. With more resources at its disposal, it's likely that it'll continue to make great mobile titles and go on to help Thunderful publish new and interesting ones from other companies. This could change the landscape in terms of the games that Thunderful produces in the future, and may even change the mobile gaming space as we know it today as Genshin Impact did.