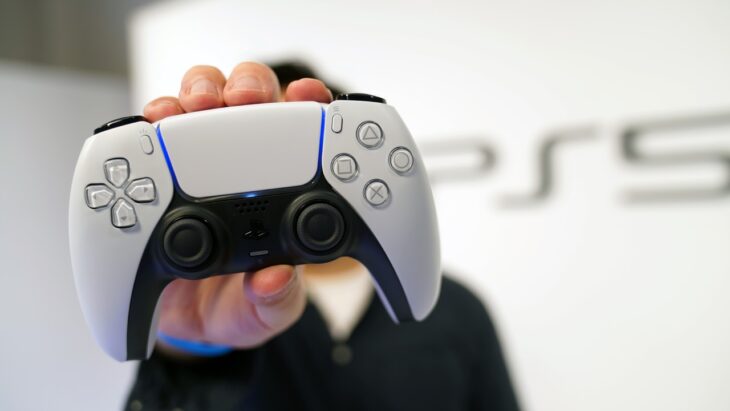 Valve, the creators of the prolific PC digital games marketplace Steam, has revealed that PC gamers have shifted from the traditional control preference of mouse and keyboard over the past two years. In fact, the number of users actively using controllers in games has doubled in that time.
Alongside news that Steam will now support the PlayStation 5's DualSense controller, Valve stated that gamepads are becoming more and more commonplace with their users. Specifically, the post reads that the number of daily active users who use a gamepad has doubled over the past two years. This has been seen across a wide selection of controller-friendly games on Steam.
Valve even gave some specific data examples. They claim that any game that has controller support can expect to see 60 percent of players using gamepads. Interestingly, there are certain genres, such as skateboarding games, which can see the number of players using controllers spike up to over 90 percent.
The company went on to explain that PlayStation controllers have become an increasingly popular choice of controller among Steam users. They account for 21.6 percent of all gamepads that are used in controller sessions on Steam. This is the factor that has increased by around 50 percent in the last two years, because it was at 10.9 percent in 2018.
PlayStation 4 controller support came in for Steam in 2016. PlayStation 3 controller support wasn't even added until 2018. However, this hasn't stopped PlayStation fans from using their controllers with their favorite games whenever possible.
The PlayStation 5 DualSense controller is a phenomenon. It uses haptic feedback to provide an unprecedented level of immersion for players, something you can't get in gaming anywhere else. This is what PlayStation fans will be excited to use in their favorite games on Steam. All that's required now is for developers to master the technology so that their games can be taken up another notch.
The increase in usage of PlayStation controllers could be down to the fact that there are so many people who own a PlayStation 4 out there now. The console has the biggest install base of the last generation, meaning there are a lot of controllers around to be used.