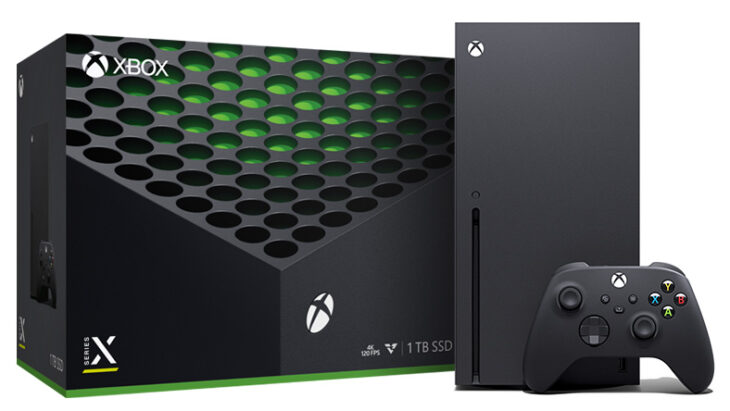 UK console sales jumped up by 148 percent in January 2021. GfK, chart specialists, revealed that more than 150,000 consoles were sold over the past month. For the first time in a long while, the Nintendo Switch wasn't the best-selling console. It was the Xbox Series X/S instead.
While Switch sales did increase by 21 percent year-on-year, they couldn't compete with the popularity of Microsoft's new machines. The PS5 came in third place, though there's very little stock actually available for that device.
Thanks to these devices selling so well, spending on consoles last month saw a huge increase of 251 percent year-on-year.
It's likely that both the Xbox Series X/S and PS5 would have sold better last month if stock constraints weren't an issue. Between lack of stock and scalpers though, stock has been extremely hard to come by.
941,672 million boxed games were sold during January 2021. This is an increase of 7 percent year-on-year, generating over £30 million in sales, which is an increase of 16 percent from last year.
The best-selling game of the month was Animal Crossing: New Horizons. It managed to beat Mario Kart 8 Deluxe and Grand Theft Auto 5, which is impressive given the game's age at this point. The best-selling new release for the month was Hitman 3 of course, though the Nintendo Switch still accounted for half of all boxed game sales in January.
More than 900,000 traditional game accessories and points cards were sold across the month. This is a big increase of 32 percent year-on-year. Revenue from this was actually up a massive 74 percent year-on-year. Looking into this, it's because more gaming chairs, mice, and headsets were purchased. This could be down to discounted pricing, or consumers having more cash available for the period than usual.
The new Xbox Carbon Black Wireless Controller was the best-selling product for the month, just ahead of the PS5 DualSense controller. The DualShock 4 has dropped to third place, after being a best-selling accessory for so many months.
The top-selling headset for the month was Sony's Pulse 3D Headset, which is a device created for the PS5.
Below is top 20 UK boxed games in January 2021: