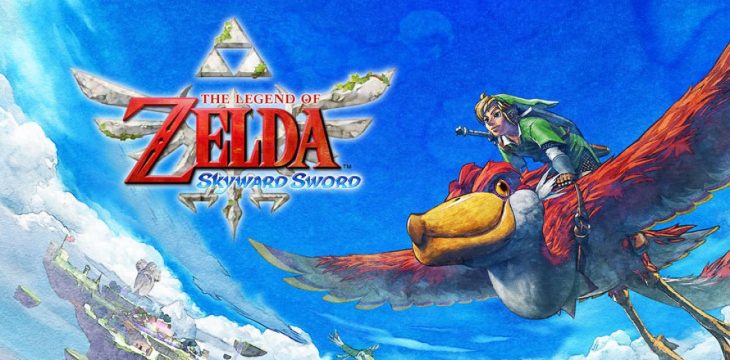 A recent post on Twitter has had Zelda fans in a frenzy as they excitedly debate the prospect of being able to play The Legend of Zelda: Skyward Sword on Nintendo Switch.
The Zelda fanbase saw a potential tease from the series boss on the Zelda franchise, Eiji Anouma, who also appeared at a Zelda music concert in Osaka Japan, on stage. Anouma posted on the social network Weibo that he knows Zelda fans are thinking that Skyward Sword would be great for Nintendo Switch. At the concert fans responded with applause, but Nintendo have not commented on the situation at the moment.
The Legend of Zelda: Skyward Sword, was originally released for the Nintendo Wii, right at the end of the console's lifetime. The game was a diversive entry in the series, with many criticising the fact that it required such precise movements that the Wii Remote couldn't relay to the game itself, even with the Motion-Plus Add-on.
A new character in the series introduced in the game, Fi, who lives in the Master Sword also divided fans. The character was as talkative, in an annoying way to some, as Navi was in The Legend of Zelda: Ocarina of Time.
However, Skyward Sword was also confirmed as the first game in the Zelda series, chronologically. As such there are many easter eggs for fans to find, many of which reference later games in funny and thought-provoking ways. The games aesthetic was polished and imaginative, making it an essential title for many fans to play, but also one that others would avoid.
Both Wind Waker and Twilight Princess have seen HD re-releases for later consoles, the Nintendo Wii U. It would make sense that Nintendo would bring Skyward Sword up to date for the Nintendo Switch next, since it was the next game to release after both of those.
Nintendo have said in the past that they'd like to release a Zelda game every year, which they've done with Breath of the Wild in 2017, and Hyrule Warriors this year. A Skyward Sword release in 2019 would continue this trend, leaving the door open for other HD re-releases of Wind Waker and Twilight Princess in the future. The hardest part will be translating the game's controls from the Wii Remote configuration, to use both the Joy Cons and the Switch in handheld mode.