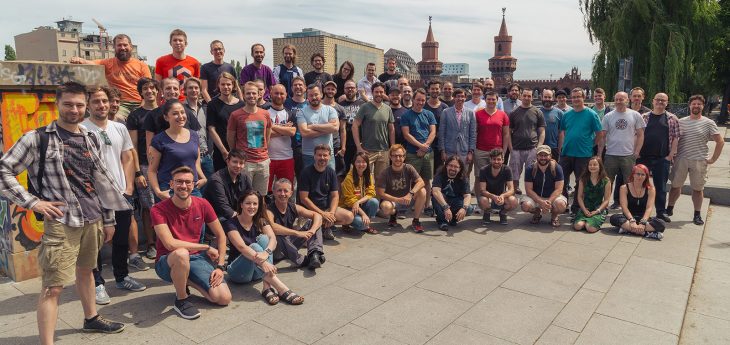 Tencent, the Chinese corporation that seems to be acquiring a new studio each month at this point, has invested in developers of Spec Ops: The Line, Yager Development.
The amount that Tencent has invested in the Berlin-based studio remains undisclosed. What is known is that this investment will allow Yager to continue working on their competitive quest-based shooter, The Cycle.
Timo Ullmann, Chief Executive Officer at Yager, explained that Tencent is a prolific investor with a fantastic track record, as well as being the world's leading games company. He described how humbled the studio is to be joining the Tencent family, and believe that it will greatly enhance the business. With Tencent at their side, Yager now has access to a huge number of resources and industry knowledge that they would never have been able to imagine previously.
Yager is well known for its surprisingly thought-provoking shooter, Spec Ops: The Line. In 2017 the studio launched free-to-play starship simulator Dreadnought, which still has players online today.
The developer's latest game, The Cycle, launched on the Epic Game Store for PC in 2019. The game sees players compete in teams to complete quests around the world, attempting to complete more than anyone else and win the match.
The Cycle has been in development for a few years now, and Tencent's investment will act as the capital required for Yager to fully invest in the game for the foreseeable future. Tencent will also be able to provide the expertise that could push The Cycle to more and more players over the course of 2020.
Since The Cycle is a free-to-play game that uses a games-as-a-service support model, it's a new territory for Yager. With Tencent as a partner to provide what they need, The Cycle stands a much better chance of succeeding in the free-to-play market, particularly with its unique match type.
Competitive quest-completion is refreshingly new for games. While most free-to-play games seem to angle themselves towards the battle royale genre, The Cycle stands a far better chance of differentiating itself from the herd. Tencent's investment shows confidence in Yager that will boost morale immensely, and that should show in the updates they make for The Cycle moving forward.