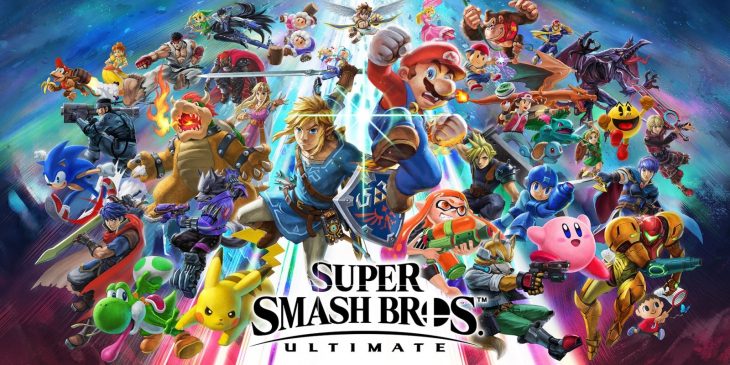 Nintendo have confirmed that the latest game in the Smash Bros franchise, Super Smash Bros Ultimate, has become the best pre-selling game on the Nintendo Switch.
In a Tweet yesterday from the official Nintendo Versus account the news was announced that Super Smash Bros Ultimate had become the best pre-selling game for Nintendo Switch. There have been a number of highly-anticipated games for the console over the course of the year, including both Pokemon Let's Go Eevee and Pikachu, but none of them have been able to match the enthusiasm consumers have shown for Super Smash Bros Ultimate.
Super Mario Odyssey has sold 12.2 million units, Mario Kart 8 Deluxe has sold 11.7 million units, and The Legend of Zelda: Breath of the Wild has sold 10.3 million units. The last Smash Bros game, Super Smash Bros, sold around 5.5 million units on the Wii U, and 9.35 million on the Nintendo 3DS. Only time will tell if Super Smash Bros Ultimate can live up to these figures, and maybe even beat them.
A number of popular releases are lined up to launch for the Nintendo Switch throughout the rest of 2018 and into 2019. However, Super Smash Bros Ultimate is easily the biggest title that is yet to launch for 2018, and is one that Nintendo fans have been waiting quite some time for.
The Super Smash Bros games pit characters from games on Nintendo consoles against each other in battle, in teams, solo, or in unique and enjoyable game modes. Characters such as Solid Snake and MewTwo can battle for domination, or work together to overcome the Mario Brothers.
Super Smash Bros Ultimate has the largest character roster of any Smash Bros game, and the lineup of Amiibos to match. Considering that the game is already the best pre-selling title for the console, it's likely that it will become the best-selling game for Nintendo Switch over the holiday period.
Super Smash Bros Ultimate launches on the December 7, 2018, in physical and online retailers around the world. A collector's edition is also available for pre-order from select stores.