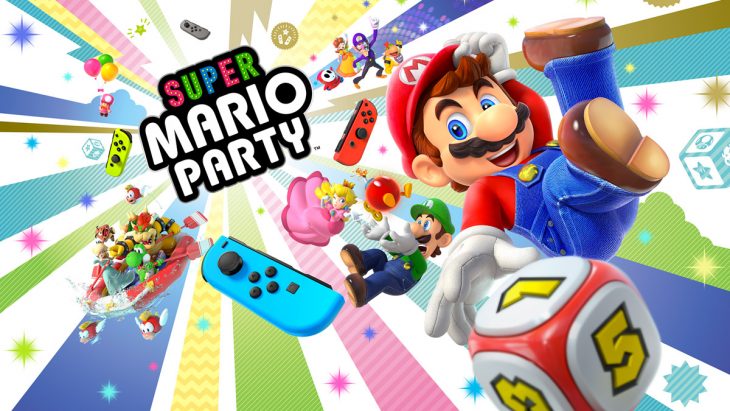 Since the game's release in October Super Mario Party for Nintendo Switch has sold more than 1.5 million units worldwide.
Nintendo revealed the sales figures for Super Mario Party in their latest financial reports, showing that since October 5, 2018, Super Mario Party has surpassed 1.5 million units shipped.
This is a strong start for the game compared to other titles in the Mario franchise. According to Nintendo an increase in Joy-Con sales have helped to boost sales of the game, as more Nintendo Switch owners purchase new Joy-Con controllers to play the game with friends.
Nintendo say that the appeal of Super Mario Party is the return to the series' roots of simply mini-games and mechanics. This means that the game is accessible to anyone, with no complicated control scheme barriers. The fact that this Mario Party title can be played on the go has also helped boost sales, as the series is renowned for easy to play multiplayer experiences for everyone.
Nintendo is hoping that the momentum the game has generated since launch will continue into the holiday season. With Super Mario Party being a title that's designed for friends and family to play together, Christmas is the perfect time for Nintendo Switch owners to pick up a copy.
The beauty of Super Mario Party is that anyone can play it. Even those who've never played a game or used a Nintendo Switch before can easily pick up Super Mario Party and begin having fun. Nintendo is hoping that the ease with which anyone can play the game will help boost hardware sell-through as new consumers are introduced to the Nintendo Switch.
With Super Mario Party Nintendo says they have added to their growing list of evergreen titles which can be played and replayed all year round. These games include Super Mario Odyssey, Mario Kart 8 Deluxe Edition, Splatoon 2, and The Legend of Zelda: Breath of the Wild. These titles help sustain the console's momentum in sales, since they're not only staple entries for a Nintendo console, but some of the best games to showcase the hardware's capability.