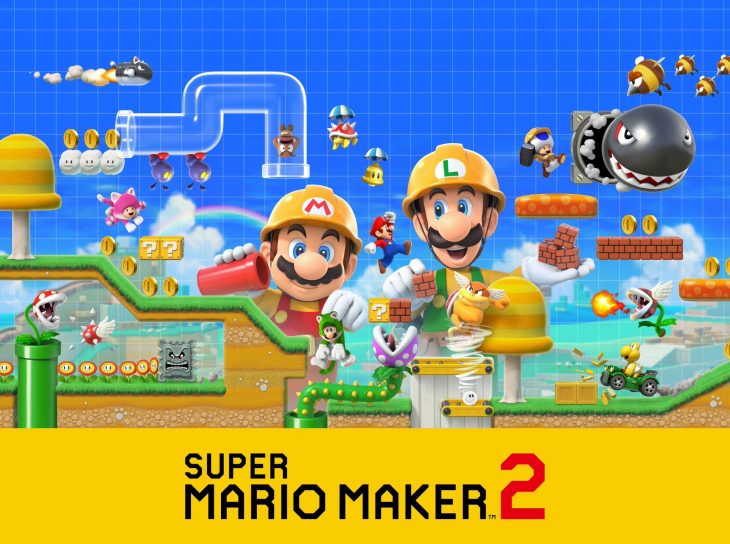 A few months ago Nintendo hinted that Super Mario Maker 2, the sequel to the successful game making sensation for Nintendo DS and Wii U, will launch in June 2019. It's now been confirmed in a Tweet from the official Nintendo of America account that the game will launch on the June 28, 2019.
Super Mario Maker 2 brings all the same gameplay from the original and takes it to a brand new platform, the Nintendo Switch. The game features more variation in the types of levels players can create, allowing for much more freedom when bringing a vision for a Mario level to life.
While the game can be pre-ordered to ensure a copy is delivered for launch day, in Japan a special version of Super Mario Maker 2 exists. This special version packs in the game with a code for one year of Nintendo Online subscription, in addition to the branded Super Mario Maker 2 pen that comes to everyone who pre-orders the game.
Super Mario Maker became a hit with Nintendo fans because of the endless possibilities for fun. Players could spend hours putting the final touches to the Mario levels in their heads, and then hand the controller off to a friend to see if they've got the skill to complete that level.
In addition to letting players create their own levels for friends and family to play, Mario Maker allowed players to upload their creations online. Super Mario Maker 2 is no different, and will most likely feature even more levels now that the user base for Nintendo Switch has grown to almost 17 million.
Super Mario Maker 2 is launching at a crucial time for games of this genre. Dreams has just entered an early access beta form on Playstation 4, and is now available for consumers to purchase. While Dreams is still in early access, the game has many tools at its disposal for players to create with, letting many create their own games within the game itself.
Super Mario Maker 2 has the potential to be the Dreams for Nintendo Switch. The game has all the elements from the Mario universe, with extras thrown in for the game specifically. This means that players could create an entire Mario game out of the tools given to them, building up the available content for avid Mario fans that's already available.