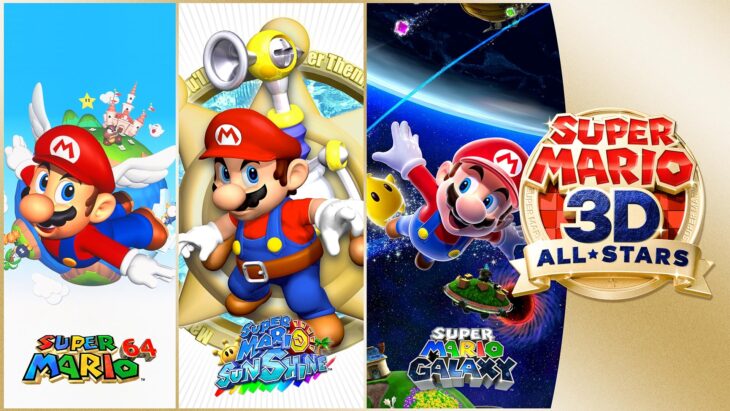 In this week's US game sales chart, Super Mario 3D All-Stars has come out on top once more. The game bundles together Super Mario 64, Super Mario Sunshine, and Super Mario Galaxy on Nintendo Switch. Despite a drop in week-on-week sales of 45 percent, it's still holding strong at the top of the chart.
In second place is Madden NFL 21, which has moved up by one place since last week. This has pushed NBA 2K21 down to third place, though both sports titles still seem to be selling quite well.
There are two new entries in the chart this week. In the fourth place is Mafia: Definitive Edition, a remake of the original game that first launched in 2002. Then in fifth is Mafia Trilogy, which contains Mafia: Definitive Edition, and remastered versions of Mafia 2 and Mafia 3. The series is quite popular with older games, and seems to be selling better in the US than it is in the UK.
Marvel's Avengers drops to sixth place this week, with sales falling by 18 percent week-on-week. The game is still seeing sales come through, which is expected with this sort of game-as-a-service model.
Mario Kart 8 Deluxe has jumped from tenth to seventh this week, with sales up by 35 percent week-on-week. This indicates that Switch hardware sales are on the rise, since the game is packaged with most hardware bundles.
Tony Hawk's Pro Skater 1+2 falls to eighth, and Animal Crossing: New Horizons drops to ninth. Then in tenth we have WWE 2K Battlegrounds, which has fallen from fourth last week. Sales have dropped by 75 percent week-on-week. The game is a replacement for a full WWE 2K game this year, but still seems to be selling well.
Over the next week there are two big releases to watch out for. Star Wars: Squadrons launches on Friday, as does Crash Bandicoot 4: It's About Time. Both games are highly-anticipated, and should be well received at launch.