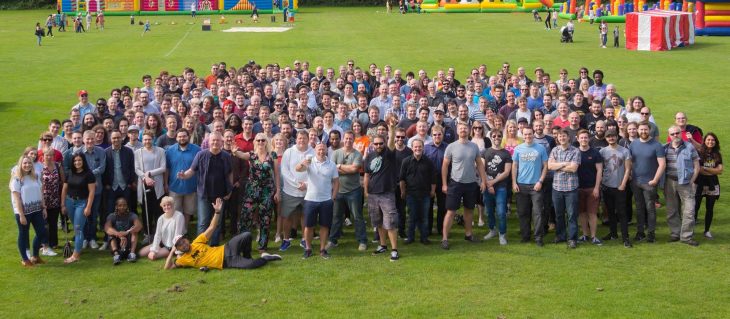 Due to a schedule that included a number of new releases, and a good deal of acquisitions throughout the year, Sumo Group managed to increase their revenue by 35 percent over the course of 2018.
Sumo Group earned £38.1 million in revenue for the year ending on the 31st of December 2018, which is up by 35 percent year-on-year. Gross profit for the year was also up at £18.4 million, an increase of 39 percent year-on-year for the company.
Sumo Group's earnings before interest, tax, depreciation and amortization was up by 25 percent year-on-year to £10.4 million, but this is a non-GAAP metric. Sumo Group actually posted a pre-tax loss of £0.5 million for the year, which is significantly lower than their 2017 loss of £28 million.
The release schedule for Sumo Group last year is why they managed to slash their losses so drastically. For the year 2018 Sumo Group contributed three major releases; Crackdown 3, Team Sonic Racing, and Hitman 2. All of these releases saw some degree of success, but Hitman 2 and the much anticipated Crackdown 3 were definitely highlights for the year's releases.
Sumo Group also made a couple of acquisitions in 2018, bringing both The Chinese Room and the Newcastle Studio of CCP Games into the fold. In January of 2019 Sumo Group purchased Red Kite Games, which is their third acquisition in the last 12 months, adding 27 staff and boosting the company's headcount to 650 employees.
Carl Cavers, CEO of Sumo Group, said that the challenge with acquisitions is finding talent, and supporting as well as delivering on significant growth opportunities. He added that Sumo Group want to continue to acquire talent through adding more studios to the group as well as attracting them organically.
Cavers finished by saying that Red Kite Games is the first in a number of interesting acquisition opportunities that Sumo Group is exploring for the new financial year.
Sumo Group signed a deal to create two games for Apple for use in Apple Arcade, their premium subscription service which was revealed a month ago. Currently one is named 'Spyder', and is based on a Sumo Game Jam concept. The other is a concept from The Chinese Room named Little Orpheus.