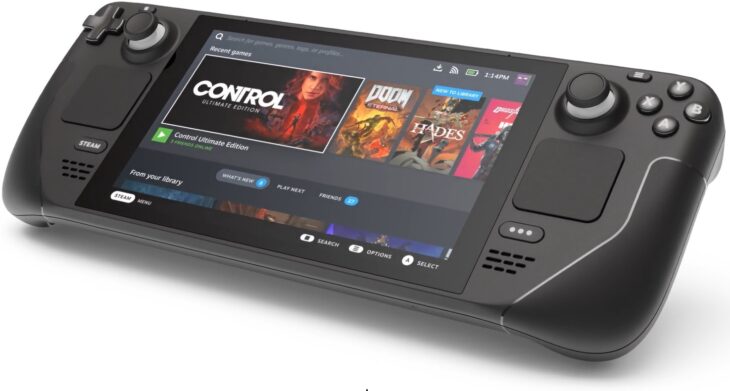 Valve confirmed this week that it has no intention of allowing developers to release games exclusively for Steam Deck. The handheld device will play most games on Steam, but those games will also be accessible elsewhere.
This update was revealed in the new FAQs that have been recently updated for the platform. This comes off the back of the news that the device will now miss its late 2021 initial release date, and will instead see the first batches ship in early 2022.
When asked whether the company would allow games to be exclusive to Steam Deck, Valve replied with a firm no. All games that come to Steam Deck must also be available on PC, and they should play like a PC game too.
Interestingly, Steam Decks will also allow the installation of software outside of Steam. This is because the device will function much like a PC, so users could install other digital storefronts like GOG.com and the Epic Game Store and play games from there.
Exclusives are generally a big topic for any new platform. Google's Stadia, for example, boasted a number of exclusives before Google closed its development studios that were working on them. Exclusives are a great way to sell a platform before it's out, but more and more they're becoming a pointless part of the industry.
Microsoft and Sony are forever competing to have the best first-party exclusives to offer to players in order to entice them into buying their platforms. However, it doesn't seem to work as well as it used to.
Games like Halo Infinite don't bring in the numbers like they used to, while Sony has invested in so many high quality studios that its first-party lineup is impeccable. Instead, companies are now relying on offering better services, such as Game Pass with Microsoft, and widened digital platforms with Steam Deck.
However, the delay of the Steam Deck into next year could harm it more than Valve anticipates. Many more handheld units are now coming to the market, closing the space in which Valve hopes to compete. Accessibility will be the key to selling the platform, and that seems to be the way that the company is moving right now.