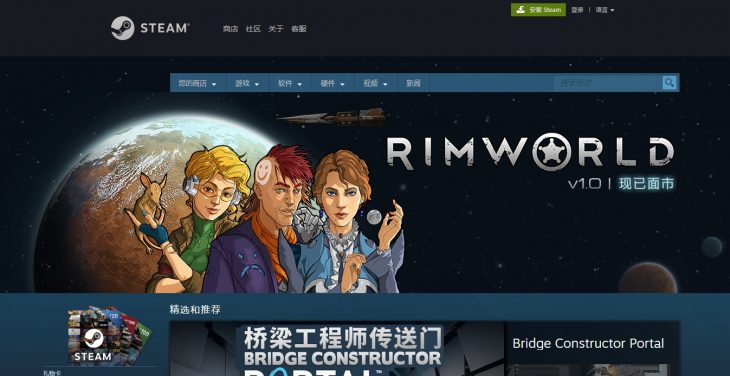 The number of users on Steam in China has climbed to over 30 million. Daniel Ahmad, an analyst with Niko Partners, recently Tweeted this data alongside further information to back up the area's growth.
Ahmad points out through his analysis that initially Steam became popular in China largely thanks to Dota 2, possibly the biggest Moba in the world. However, since more games with Chinese language options and titles developed in China have released more gamers than ever before have begun using the service. The addition of local payment methods for different regions has also been a huge benefit to Steam in China.
Interestingly Ahmad also shows that of the best-selling titles in the Steam chart, The Scroll of Taiwu is a regular feature. Another game that is also featured in the best-selling chart often is management simulator Chinese Parents. Both of these titles are only available in Simplified Chinese, making them accessible only to users in the region or those who can understand it.
Ahmad has said that he thinks it's great to see a new platform gain so much traction in an environment with such strict regulations. China's State Council has recently made recommendations which should make it easier for businesses such as internet cafes and game companies to get set up in the country, which in turn should help further grow the user base of Steam in China.
Niko Partners are optimistic that games will soon become quick to be approved for release in China. However, turmoil caused by the restructure of the State Administration of Radio and Television have led to a number of games getting stuck in limbo. In fact no games have been approved for release in China since March of this year, which it's speculated will continue into 2019. Many companies are not as optimistic as Niko Partners, and suspect the situation to continue for longer than anticipated.
Valve partnered with Perfect World in order to create a China-only version of Steam. In order to capitalise on the market in the country, which is the world's most lucrative for gaming, they're even holding the next Dota 2 International in Shanghai, which is sure to boost interest in gaming in the region even further.