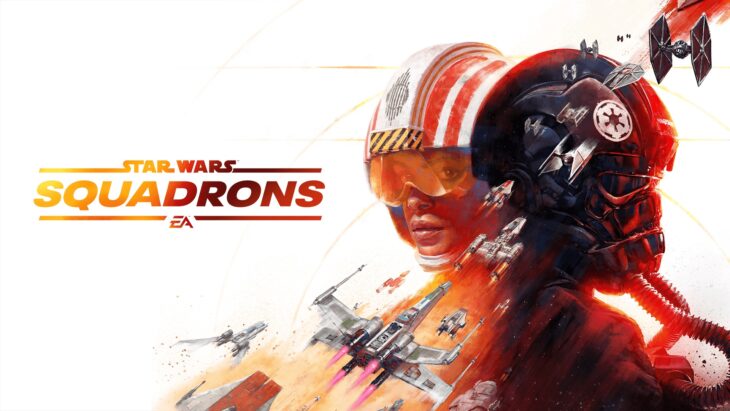 This week in the US, Star Wars: Squadrons has topped the weekly sales chart. It beats last week's number one, Super Mario 3D All-Stars, by a long way.
Star Wars: Squadrons is EA's budget Star Wars title, but it seems to have struck a chord with fans. Many love it for the innovative story and ship focused gameplay, as well as the fantastic characters and storytelling. However, sales between this game and the one in second place were very close.
Crash Bandicoot 4: It's About Time debuts in second place in the chart. The game is the first numbered entry in the series in more than a decade, and has been met with rave reviews from fans of the original games, and the more recent remakes, alike.
Both Crash Bandicoot 4: It's About Time and Star Wars: Squadrons sold best on PlayStation 4. This is almost certainly because of the Crash Bandicoot heritage on the platform, and the VR compatibility for the new Star Wars release.
Super Mario 3D All-Stars is in third place, with sales down by 28 percent week-on-week. The game is still the best-selling Switch entry on the chart. NBA 2K21 comes in fourth, pushed down by the two hot new entries in the chart.
Madden NFL 21 has fallen from second to fifth this week. This is most likely because of the imminent release of FIFA 21, which fans will be preparing for by playing FIFA 20. Mario Kart 8 Deluxe comes in sixth after that, showing that Switch hardware sales are still going strong.
Animal Crossing: New Horizons saw a 20 percent boost to sales week-on-week, and now sits in seventh place. This boost must be due to the release of the game's Halloween update, which brings a lot of new content for players to explore.
Marvel's Avengers is down in eighth, with sales down by 22 percent week-on-week, and Mafia: Definitive Edition is down to ninth, with sales falling by 60 percent week-on-week. Finally, Mafia Trilogy rounds out the chart in tenth.