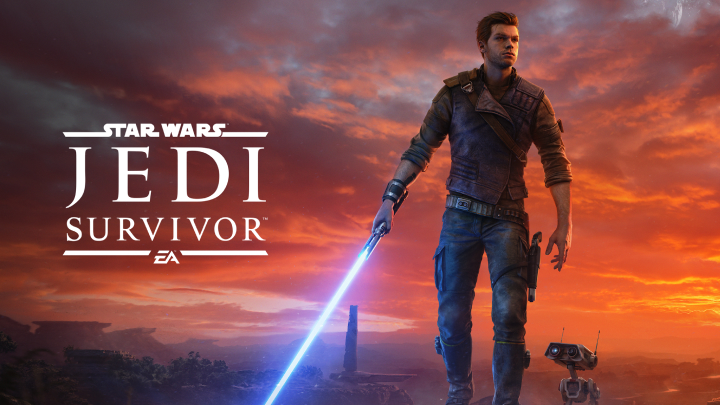 Star Wars Jedi: Survivor has become the fastest-selling boxed game in the UK, and the second biggest game launch of the year. The EA sequel sits behind Hogwarts Legacy but ahead of Resident Evil 4 in the UK's list of fastest-selling boxed games for 2023. The game's opening week sales were 35% lower than its predecessor, Star Wars Jedi: Fallen Order, which had the advantage of being the first big-budget Star Wars game in years.
Digital sales accelerated during the pandemic, so when everything is tabulated, Survivor may beat out Fallen Order. The game's higher retail price resulted in revenue being only down 19% compared to its predecessor. Most of the game's sales, 82%, were on PS5, while 18% were on Xbox, but this is expected to change when digital data is released given that Xbox owners are more likely to purchase digitally.
Dead Island 2 slipped to second in the boxed charts, with sales only down 45% week-on-week, Deep Silver's long-awaited sequel is holding strong, and according to the publisher, it's already passed 1 million units sold. FIFA 23 is back in third after a 3% sales increase week-on-week, while Mario Kart 8: Deluxe holds the fourth spot.
Hogwarts Legacy is back in the Top Five, after a 12% sales improvement, which comes months before last-gen versions are available for sale. Minecraft Legends, which debuted last week in second, is down to seventh after a 62% sales drop, while Advance Wars 1+2: Re-Boot Camp is out of the top ten in the seventeenth spot after a 70% sales freefall.
Call of Duty: Modern Warfare 2 and Resident Evil 4 round out the top ten this week, with the former jumping three spots from last week's position of 12, while the latter keeps slipping. Capcom's latest remake dropped two more spots from last week, and despite strong initial sales, the survival-horror title doesn't have the legs to stay in the top of the chart.
Below are the best-selling boxed video games in the UK for the week ending April 29, 2023: