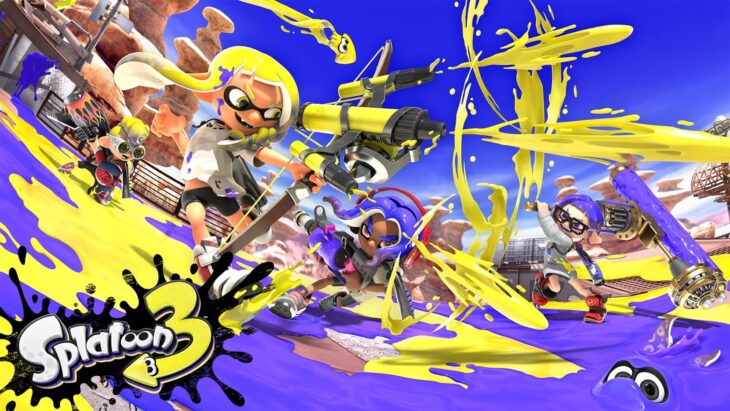 Last week, Stray was the best-selling new release managing to come in at No.3 during its debut week.
Stray received a digital release for multiple platforms including the PlayStation 5, PlayStation 4, and PC back in July this year, however, the publisher of the game, Annapurna Interactive only released the physical edition for PlayStation 5 last week.
One more new release appeared on the charts this week. It was the new fantasy strategy game developed by Square Enix called The DioField Chronicle. The game debuted at No.17 on the UK Boxed Charts.
The latest installment of Nintendo's Splatoon franchise, Splatoon 3 took the top of the charts, making this its third consecutive week as the best-seller. This is despite a 44% sales drop week-on-week.
Following Splatoon 3 in the second place was Nintendo's Mario Kart 8 Deluxe which went up a spot on the charts compared to last week, even though its sales are down by 5% week-on-week.
Another Nintendo title, Nintendo Switch sports also claimed the fourth spot while Grand Theft Auto 5 came in at No.5 with its sales seeing an increase of 21% week-on-week.
It is worth mentioning that Grand Theft Auto 5 was one of two titles that have seen a good sales increase, and as a result, managed to significantly rise on the charts. While Grand Theft Auto went from last week's No.9 to No.5, Lego Star Wars: The Skywalker Saga jumped from No.18 to No.10 with a 43% increase in sales compared to last week.
The rest of the entries on the list saw minimal changes. Minecraft: Switch Edition and Pokemon Legends: Arceus fell a spot to No.6 and No.9 respectively while Animal Crossing: New Horizons remained at No.7. The only bigger change within the Top 10 was Horizon: Forbidden West falling from last week's No.2 to No.8. this week.
Below are the best-selling boxed video games in the UK for the week ending September 24, 2022: