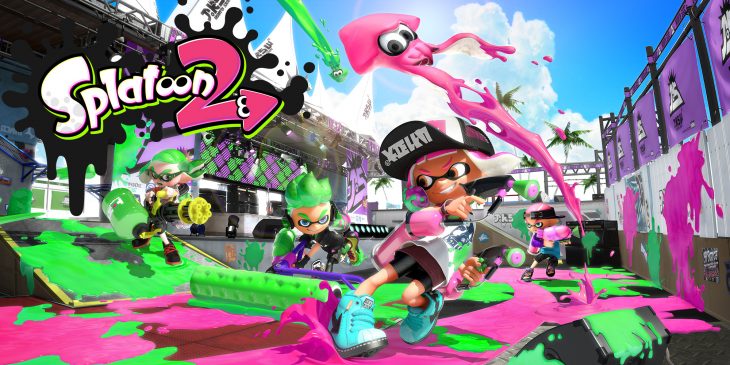 Nintendo of America have announced that Splatoon 2 will launch on July 21st 2017, alongside two new amiibo figures.
Nintendo of America announced the news publicly via their twitter account, shortly after the news was announced at their Nintendo Direct event on April 12th. The news, while expected since Splatoon 2 was originally given a summer 2017 release date when the console was revealed in January, is much earlier than many thought Nintendo meant in the summer.
After the recent global testfire for the game, it seems as though the development is on track, meaning new characters, weapons, and maps will be joining the Splatoon family in a few short months.
Nintendo also announced that a new set of amiibo will launch alongside the game on July 21st. Three new amiibos will launch first, granting players access to new versions of Inkling Girl, Inkling Boy, and a Squid of course. In addition to these amiibos, Nintendo announced that amiibos for the previous game will also be compatible.
The original Splatoon was a fast paced twist on the shooter genre, tasking players with new challenges such as covering as much of the map as possible with ink from their weapons. Characters were able to swim through ink of their own colour, allowing them to quickly access the furthest parts of the map and continue pushing their team's boundary forward. Other modes for multiplayer and story mode were included, making the game a hit for the Wii U which was sorely needed, given that the console had very few successful games.
Splatoon 2 will feature the classic PVP modes from the original game, but also give players a PVE mode, for anyone wanting a bit of practice before heading into the competitive scene. PVE was a highly requested feature for the original Splatoon, clearly the result of Nintendo listening to their fans. Early indications from the global testfire indicate that the game is faithful to the original, meaning returning fans and newcomers alike should enjoy Splatoon 2 as much as the original.