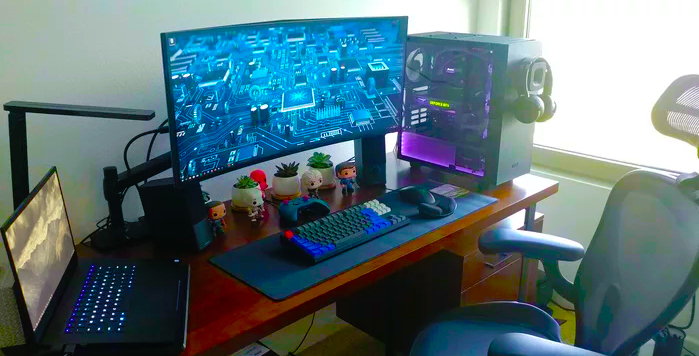 Over the course of 2020 in the US, consumer spending on PC gaming hardware and accessories saw an increase of 62 percent year-on-year. Overall, spending hit $4.5 billion for the year.
This figure is not only a massive year-on-year increase, it's more than double the reported spending for the region in 2017, according to NPD data.
Looking at digital PC gaming content, growth of 19 percent was seen during 2020. Spending hit $7.5 billion for the year.
PC gaming accessories specifically grew by 81 percent year-on-year, with PC gaming hardware growing by 51 percent over the same period.
Almost every single category of gaming hardware saw double-digit growth in 2020. Headsets, monitors, and keyboards, in particular, saw a huge increase in sales. It's thought that this has been impacted by more people working from home during the pandemic. Since many businesses have now adapted to this new trend, the increased spending here may continue.
NPD's Evolution of Entertainment report highlighted that 40 percent of all US consumers played PC games in 2020. This is a small increase of 4 percent year-on-year. 14 percent of those who were already playing PC games said that they played more games in 2020.
Technology Industry Advisor for NPD, Stephen Baker, explained that 2020 was a historic moment in the games industry. He added that he anticipates 3 percent more growth for PC gaming hardware and accessories in 2021.
Baker also spoke about the coronavirus (COVID-19) pandemic lockdown and its effect on the industry and spending. He outlined how more people were looking for more ways to stay entertained at home. This drove the growth we saw last year, and it's why more growth is expected this year.
He finished by stating that instead of a slow decrease in revenue when lockdowns end around the world and people spend more time outdoors once again, he expects to see a plateau. This is probably because of the fact that now these new consumers have experienced PC gaming, they'll come back to experience it again regardless of lockdown rules.