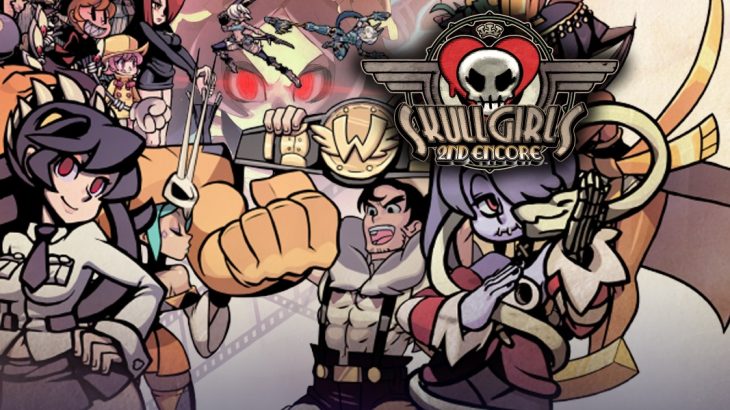 At Anime Expo 2018 this afternoon developer Lab Zero Games announced that their brawler title, Skullgirls 2nd Encore, will be coming to the Nintendo Switch. A number of other announcements were made at the event, but unfortunately the release date for the Switch version of this game was not one of them.
Skullgirls 2nd Encore was originally released for PlayStation 4 and PlayStation Vita. The game features 14 fighters which players can use to pummel each other or NPCs with, each presenting a unique fighting style. The characters are vastly different and fit into the game's story at various intervals, showing players the range of fighters they're able to take online.
The game features a fully fleshed-out story mode, beautifully rendered graphics, and a number of challenges and online modes to keep players interested for a long time. While the game didn't receive a hugely positive reception at launch it soon gained fans with the inclusion of features such as a winner stays on mode for online play.
Skullgirls 2nd Encore is just the latest in a number of niche titles that are finding their home on Nintendo Switch. The console is ideal for many of these games because they released for a portable console, the Playstation Vita, in the first place. The ability to take Skullgirls 2nd Encore anywhere and play with anyone isn't new, but the Joy Con Controllers and touch screen of the Nintendo Switch are.
Whether or not the Switch version of Skullgirls 2nd Encore is going to have any Switch-specific features has not been revealed, but it would make sense if players were able to fight one another using a Joy Con each. This would meant that the move set of each character must be mapped to only a few buttons, which could prove difficult for the developers.
Another aspect of Skullgirls 2nd Encore is the multiplayer, specifically online. With the recent controversy surrounding Sony and cross-play it's likely that this game won't launch with the ability to play against anyone on PlayStation 4 or PlayStation Vita. However, the game is available on PC, Xbox Live, and even some mobile devices, meaning there's a good chance that players will be able to fight each other across devices.