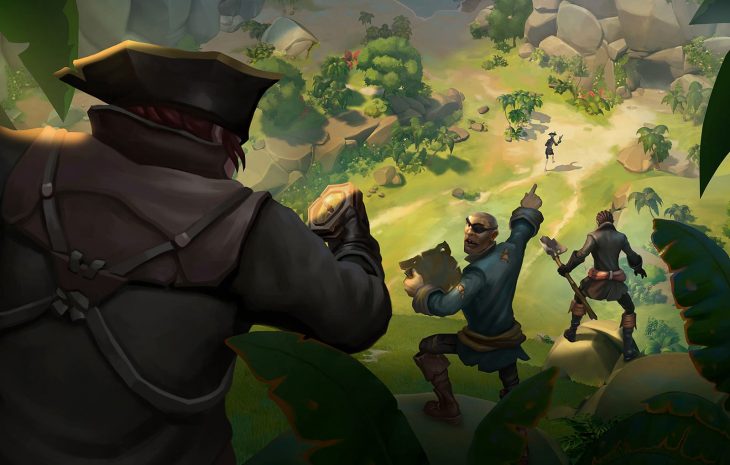 Developer Rare and Microsoft have announced a new milestone for Sea of Thieves. The game has now been played by 5 million players since it launched in March. This is impressive, and Rare believe it shows that the game has continued the same momentum showed during the initial launch week.
When Sea of Thieves launched it had 2 million players online within the first week, though this was largely thanks to the game being available on the Xbox Games Pass. Now however it seems as though the game has managed to interest even more new players in the lead up to the launch of the new expansion.
Sea of Thieves has been created as a game-as-service title, with the initial launch laying the groundwork as many players didn't even pay for the title. That paid off once the game left the Xbox Games Pass and more players have tricked in over the last few months. The new expansion, the game's second, is called Cursed Sails, introducing three new player ships, a new Alliance system, and new enemy skeleton crews that sail the seas in search of players to take down.
Cursed Sails is the first of the two new expansions for Sea of Thieves announced at E3 2018. The second of these expansions, Forsaken Shores, will launch in September.
In addition to seeing 5 million players in the game Sea of Thieves has also seen 300 million views through various videos on YouTube, as well as 40 million broadcast hours from Twitch livestreams.
Executive Produce Joe Neate said in a blog post that it was both inspiring and humbling to see how many players have been part of Sea of Thieves so far. He added that he hopes to see even more people embrace the community and explore the living breathing world they've created.
Sea of Thieves is an online title in which players create a pirate character and must sail the seas of the game's world in order to find loot. Players need to work together to crew ships and fend off other crews, also made up of real players, as well as tough in-game enemies such as The Kraken.