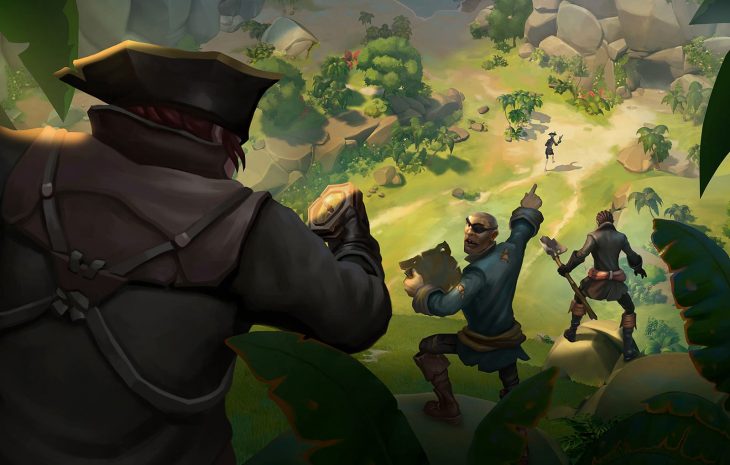 The most recent Sea of Thieves update drove a record-breaking number of players to the game. Developer Rare explained that the update led to 4.8 million people playing the game for the month of June 2021 alone.
The update in question is the Pirates of the Caribbean expansion. Rare's Creative Director Mike Chapman revealed the player milestone earlier this week in a video update for the game. The update is called A Pirate's Life, and sees players interacting with many of the characters from the Disney pirate franchise.
Chapman added that the community is buzzing with excitement around the update. It's not hard to see why. This beloved film franchise has now become a playable experience in a social online experience, allowing more people than ever to live a pirate simulation without the pressure of following too many game rules.
Chapman outlined that this success has inspired the team. Everyone at Rare is now more determined than ever to create more enjoyable and engaging experiences like this so that players can get more of what they want from Sea of Thieves.
The expansion was revealed during E3 2021, and launched shortly after on June 22, 2021. That's not a lot of time for Rare to build up anticipation for the update, meaning most people were attracted to it based on what they saw at E3 alone.
Sea of Thieves is a pirate MMO in which players can work alone or with others to gain a ship and crew it around a vast open ocean. There are quests to complete, but players are also encouraged to do whatever they want, leaving the world free for them to explore and mess around in if they want.
Over the past year, Rare has added a battle pass system for those who want to get more rewards from the game, and it seems to be paying off. More updates like A Pirate's Life will ensure players keep coming back for more. However, that relies on the developer having more collaborative opportunities with major pirate brands. Not all are child-friendly either, which could prove to be a problem when trying to make a brand fit with the game's tone.