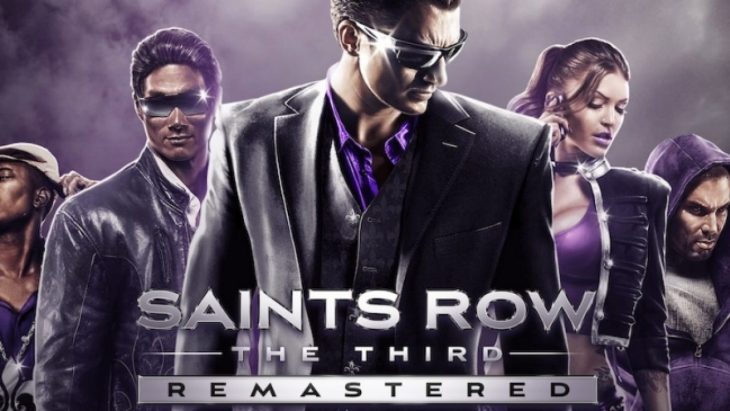 Publisher Deep Silver has announced that Saints Row: The Third Remastered will release for PlayStation 4, Xbox One, PC, and Nintendo Switch on May 22, 2020.
Saints Row 4: Re-Elected launched for all major platforms last month, and now the game that preceded it is coming too. The Saints Row series is beloved among core fans, and the third game was a particular highlight, because it went completely off the rails.
The announcement of this new remaster comes with a trailer showing off the differences between the original game and the remaster. All visuals have been updated, and in many cases it's much more than a simple texture update.
Many vehicles look to have had their models upgraded, adding more moving parts to make them appear more intricate, and better visual feedback to the game's controls. A great example of this is how the wings of a fighter jet have been given more defined mechanical parts that shift as the player adjusts their speed and movement when soaring past skyscrapers.
Saints Row: The Third Remastered will include all three major DLC releases for the original game, as well as over 30 DLC items that were also released the first time around. With the price point looking to be around £30, the game packs in a lot of content for quite a reasonable price, particularly on Nintendo Switch.
The reaction to the game's announcement by the majority of gamers has been one of exhaustion. This is yet another remastered release at a time when people are begging for some big new games from their favorite developers.
Amongst some of the responses on Twitter to the announcement, Deep Silver pointed out that this port is being made by Sperasoft. Developer Volition is hard at work on a new Saints Row game, though no word on when that will release, or for what platform, has been confirmed just yet.
Nintendo Switch fans will be happy to have yet another massive open world to roam around on the hybrid platform. Those loyal to the series will want to reminisce by exploring the newly remastered streets, and the remaster gives everyone else a chance to get into the series from an easy entry point.