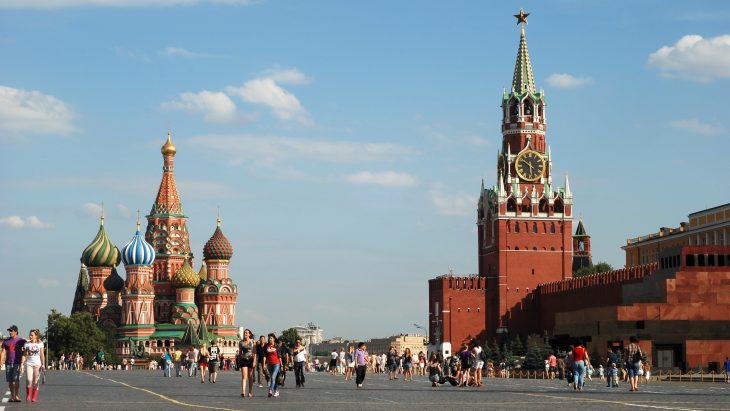 According to a joint report published by SuperData and Wargaming, examining the games industry in the Commonwealth of Independent Stats, Russia is on track to become the third-largest games market in Europe, surpassing France as it grows by 57 percent in overall revenue.
At the moment, Russia is the fourth-biggest games market in Europe, bringing in 8 percent of all revenue, $1.7 billion, for 2018.
With the current console generation coming to a close, as the market prepares for the next one with the launch of the PlayStation 5 and Project Scarlett, it is expected that the games market will decline.
Even with this decline taken into account, Russia is expected to grow by 57 percent, primarily thanks to the mobile market, which has grown by 51 percent from 2017 to 2018, and grossed $561 million.
The most popular platform in Russia is still PC gaming though. The segment saw 79 million monthly active users in 2018, a figure that's set to grow by 3 percent in 2019. This would result in a growth of roughly 2.37 million additional active monthly users.
Free-to-play titles were responsible for almost half of Russia's PC gaming revenue, about 45 percent of it. In the wider European games market only 20 percent of total revenue is made up of spending in free-to-play games.
Russia's games industry development is also being driven by an increase in esports. The report shows that 64 percent of gamers in Russia watch gaming video content, with the most popular esports being DOTA 2 and Counter-Strike: Global Offensive. These games dominate eight out of the top ten streaming channels for the region.
The top ten Russian language channels on Twitch in 2018 saw a combined total of 165 million hours watched throughout the course of the year.
PC gaming is different to console gaming because it doesn't rely on new generations for hardware to advance, and new games to arrive. As a result, games like DOTA 2 and CS:GO can continue to be popular regardless of how old they become, because that gameplay never becomes irrelevant. Should esports continue to be a driving factor in Russia's games market, this rise in revenue could be a trend that continues for years.