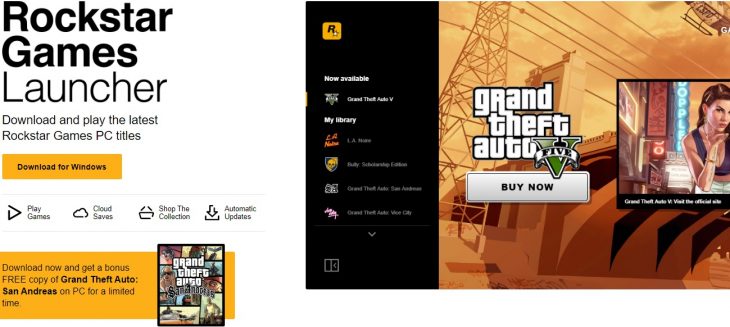 Rockstar Games, the iconic publisher of IPs like Grand Theft Auto and Red Dead Redemption, have unveiled their own PC storefront.
The storefront, known as Rockstar Games Launcher, is live as of today and allows PC gamers to purchase and download titles including GTA III, GTA V, LA Noire, Max Payne 3 and Bully.
The Rockstar Games Launcher can be downloaded for free on Windows PCs. For a limited time only Grand Theft Auto: San Andreas is also being offered for free to those who download the storefront.
Publishers unveiling their own storefronts is nothing new in the industry. The days of Steam's virtual hegemony as a PC storefront are long gone. Though Valve's influential interface still leads the market, it faces a growing challenge from the Epic Games Store and the storefronts of other influential publishers like EA, Activision-Blizzard, Ubisoft and Bethesda.
Publishers often attempt to draw gamers to their storefront by making their games exclusively available there or with added perks to downloading a title directly from the publisher. Ubisoft recently struck a deal with the Epic Games Store that CEO Yves Guillemot admitted was an attempt to "increase player exposure" to its own storefront, UPlay.
It remains to be seen whether Rockstar chooses to go down this route. The company has thus far declined to comment on whether the advent of their own storefront will affect the availability of their PC titles elsewhere.
At present, a total of seven Rockstar Games releases are available on the new storefront, plus a range of DLCs that belong to the games. Rockstar has also made clear that the storefront will support cloud saves and will also support versions of the games purchased outwith the launcher, including physical purchases.
The Rockstar Games Launcher storefront is in its infancy but Rockstar's track record of success suggests that it could have a major impact in a market that is becoming increasingly competitive.