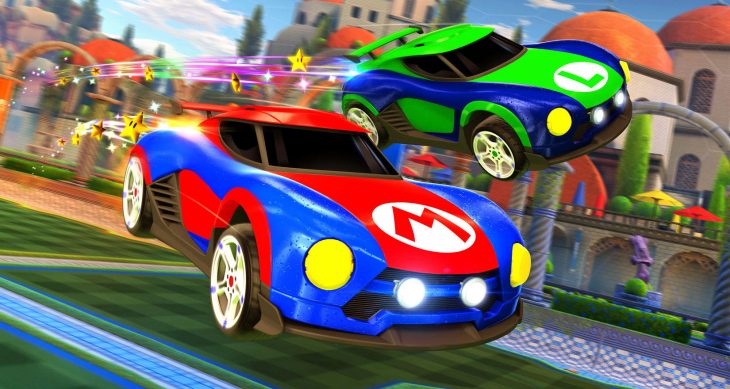 Yesterday the popular rocket car sports title from Psyonix, Rocket League, made its debut on Nintendo Switch.
Rocket League's launch for Nintendo Switch is particularly exciting because it will be the second game on the console to support true crossplay between PC and Xbox One, following on from Minecraft, but the first true sports title to support crossplay between other platforms.
Fans have been requesting crossplay between Playstation 4, Xbox One, PC, and Nintendo Switch since the announcement that the game was coming to the console, and the fact that it's there from day one is something they will truly appreciate.
Since the it launched in 2015 there is a total of 37 million people who have played the game, with an average concurrent player count of around 1.5 million daily. While there are no plans for a sequel developer Psyonix has been releasing a steady stream of free and paid for additional content for the last two years, with no sign of slowing down.
Among the additional content are new game modes that introduce different sports to the football-style car game such as basketball and hockey which are completely free. The paid-for content is restricted only to cosmetic items such as arenas and new car items or skins.
The Nintendo Switch version of Rocket League comes with some new vehicles that other players won't be able to access. These vehicles are based around Mario, Luigi, and Samus Aran. Each vehicle brings new customization options to the game that can be used on other cars, but there are also a number of variations players can unlock through player to use on these Nintendo exclusive vehicles.
Rocket League is a rocket car sports title that sees players compete in games similar to football, basketball, and hockey. Players use their cars to hit balls or pucks towards the opposing team's goal while simultaneously defending their own. While voice chat is available and teams can go into games together, part of the fun is found in teaming up with random players to work together and beat another team, though AI teammates are available for those who don't enjoy the multiplayer.