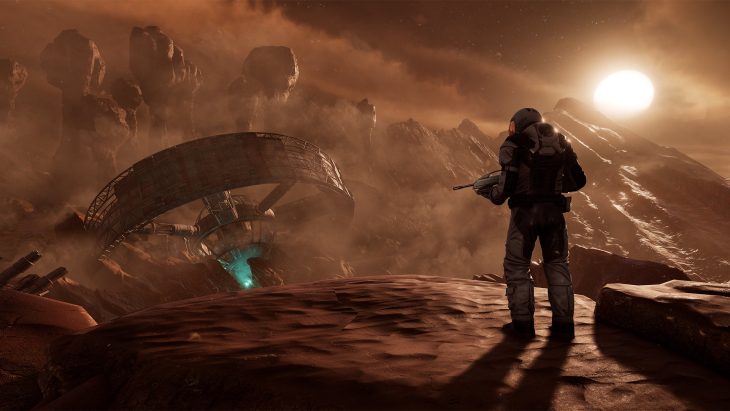 Sony have confirmed that their innovative new Aim controller, a tracking weapon shaped like a sci-fi laser, will retail in May alongside VR exclusive Farpoint, the first game to be fully compatible with the Aim Controller.
According to PlayStation Universe "the PlayStation VR Aim Controller release date has been confirmed as May 16, 2017, and launches alongside Farpoint."
The announcement should act as a boost to PlayStation VR, whose critics have questioned a lack of standout games scheduled for the rest of the year, though with almost a million PSVR headsets sold to date there should still be a healthy market for Farpoint and the Aim Controller to tap into.
Farpoint, the first game from San Francisco games developer Impulse Gear, is a first-person sci-fi shooter that plays and feels much like a conventional shooter – at least, according to co-founder of Impulse Gear Randy Nolta.
"We want to deliver something that really feels like a core game," Nolta told Polygon's Dave Tach. "When you get in there, it feels exactly like the shooter that you have played, but without any of the gimmicks."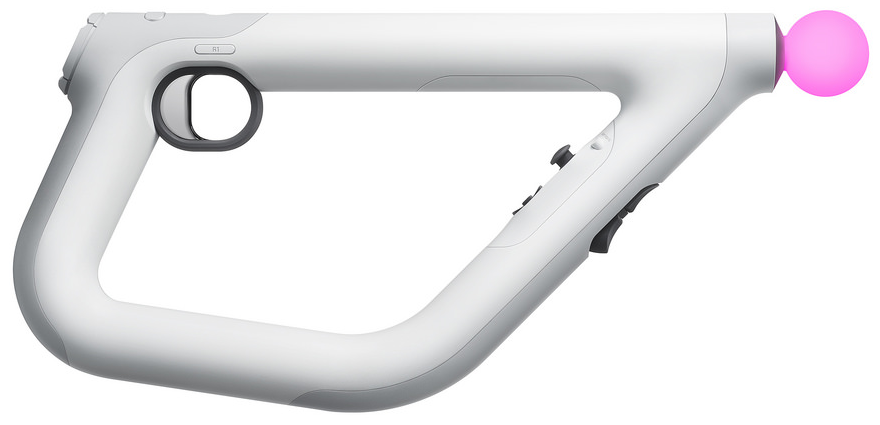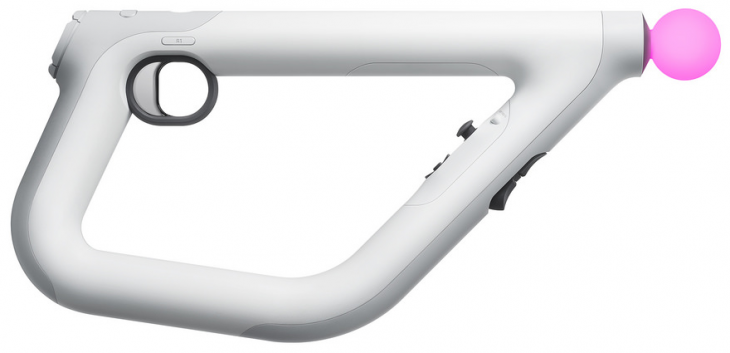 This meant that Nolta and his team had to tackle one of the major problems facing early VR game developers: accommodating smooth locomotion into their game without leaving players with motion sickness.
A Farpoint demo was available to play with the Aim controller at last year's E3 Expo. According to Tach "Farpoint looks and plays like a AAA game, which is somewhat unique in the VR ecosystem these days," and has several cool features like being able to change weapons by lifting the Aim Controller to your back as if planning to stow it away.
The flipside was a little motion sickness. Able to move freely within the game by using the joystick atop the Aim controller, Tach enjoyed an immersive experience, but noticed that he started sweating after a while – as if his body was so convinced it was moving it responded.
Nonetheless, Tach concluded that he may have just been in an adjustment period and that "I don't expect that this is the normal state of affairs for everyone who plays Farpoint, and I don't expect it to keep me away from the game after it launches."
Many owners of PlayStation VR will no doubt be willing to try the game out for themselves and if Impulse Gear succeed in providing a fully locomotive first-person shooter with few motion sickness issues and seamless compatibility with PlayStation Aim, they may deliver the breakthrough VR title everyone has been waiting for.
Related Topics:
Farpoint
---