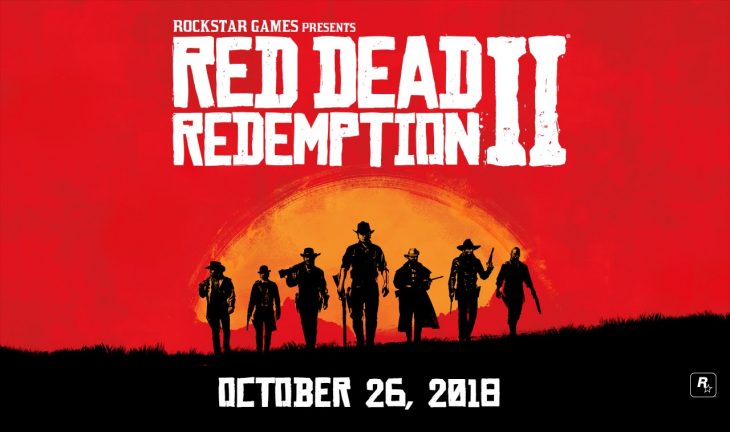 Rockstar Games have confirmed the release date for Red Dead Redemption 2 for Playstation 4 and Xbox One, October 26, 2018.
Rockstar Games posted on their official blog apologizing for the delay in the game's release window. Originally the developer had planned to release Red Dead Redemption 2 in Spring 2018, but are now pushing that back to October this year.
This isn't the first time Rockstar Games have delayed Red Dead Redemption 2. The game was originally slated for a Fall 2017 release window, which was pushed back to Spring 2018, and now what is effectively Fall 2018, adding up to an entire year's worth of delay.
In their blog post Rockstar Games said that they were incredibly sorry to anyone who is disappointed by the delay. They say that they had hoped to have the game in the hands of fans much sooner but they need some extra time to polish it off. They added that they hope everyone who plays the game will agree that the delay was worth it when it releases later this year, hinting that they will be sharing a lot more information about the game in the near future. The blog post also featured a collection of new screenshots of the game.
While Red Dead Redemption 2 now has a firm release date for the console versions there is still no word on the PC version. While the first Red Dead Redemption didn't release for PC, Grand Theft Auto 5, Rockstar Games' latest title, did. Grand Theft Auto 5 originally released for PlayStation 3 and Xbox 360 in September 2013, on PlayStation 4 and Xbox One in November 2014, and finally on PC in April 2015. With Red Dead Redemption 2 Rockstar Games won't need to worry about porting the game to a new console generation, so the PC version could release within a year of the console versions.
One feature of Red Dead Redemption 2 that hasn't been discussed, one which fans are extremely excited about, is the online mode. The original Red Dead Redemption had an online mode that was compromised by hackers, making it virtually unplayable. With the experience Rockstar Games has from the launch and support of Grand Theft Auto Online, as well as its immense success, a new Red Dead Redemption Online must be on its way alongside Red Dead Redemption 2 later this year.