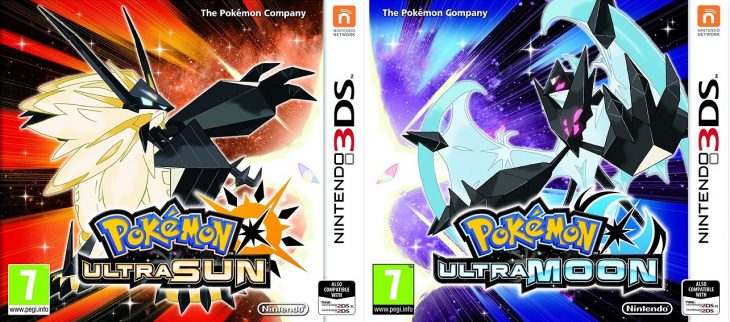 The Pokemon series of games have been phenomenally successful for Nintendo. Alongside augmented reality sensation Pokemon Go, arguably the game of last year, more traditional RPG versions of Pokemon games have been strong sellers on Nintendo consoles.
Two new games in the franchise, Pokemon Ultra Sun and Pokemon Ultra Moon, have already been announced for launch on November 17, 2017. Nintendo have now revealed further details of hardware tie-ins for the 3DS as well as some new games.
A new, Poke Ball-themed Nintendo 2DS XL will hit the shelves alongside the games on November 17, 2017. The handheld device comes with a Pokemon colour theme and Pokemon packaging but will not retail with a copy of the games – they will have to be purchased separately.
Nintendo doubtless hope that the current market interest in Pokemon will drive sales of the Poke-Ball 2DS and that it will be an attractive choice as a gift for the 2017 holiday season.
Nintendo have also announced three new games for the 3DS to tie in with the October release of the Nintendo 3DS XL: SNES Edition, styled to look like Nintendo's classic 1990's console.
Super Mario 3D Land, Kirby's Triple Deluxe and Luigi's Mansion 2 all belong to the Nintendo Selects range and will retail on October 13, 2017. The Selects Range is designed, according to Nintendo, to allow gamers to "discover great games you may have missed the first time around."
Excitingly for 3DS owners, Nintendo have also announced that a version of Minecraft will be coming to the handheld in the near future.
The 3DS Edition of the game will allow gamers to play in both Survival and Creative modes and will be available in the Nintendo eShop before it hits stores. The game will come with five skin packs and two texture packs with Nintendo themes.
Mario Party: The Top 100, another upcoming release, has been slated for release in January 2018 and, as the title suggests, will include the best mini-games from the franchise on a single cartridge.
Elsewhere. New Style Boutique 3: Styling Star has been confirmed for release on November 24th and Atlus have announced two RPGs for the system. Etrian Odyssey V: Beyond the Myth will be available this autumn on 3DS and will be joined by The Alliance Alive, albeit as a digital edition only, in 2018.
2DS and 3DS owners appear to be spoiled for choice over the next few months when it comes to new games. The confirmation of details regarding new Pokemon and Minecraft titles will be particularly exciting to handheld owners.