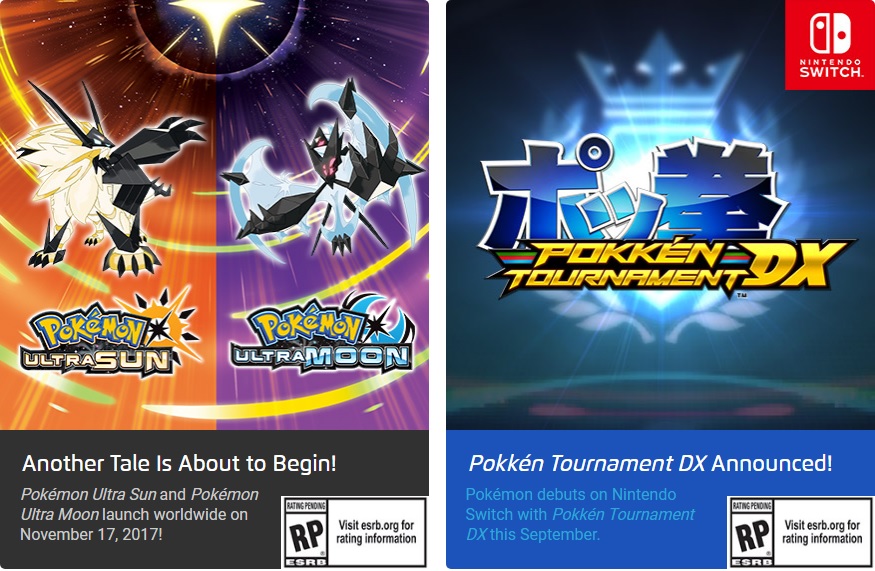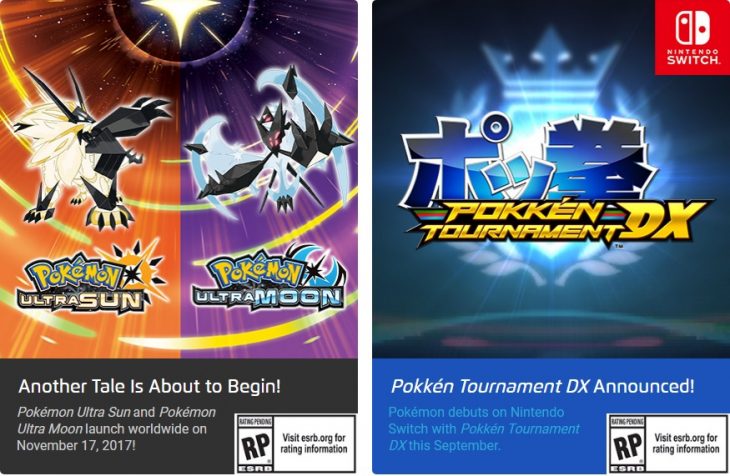 At the recent Pokemon Nintendo Direct, Nintendo announced that Pokemon Sun and Moon Ultra will be coming to 3DS, and Pokken Tournament DX to Nintendo Switch, later this year. Both games have been revealed ahead of E3 week, meaning Nintendo may show more of the games over the coming days.
Pokken Tournament DX is a reworked and remastered version of the Nintendo Wii U Pokemon fighter Pokken. The game consisted of 16 playable Pokemon which players would fight against each other in 3v3 matches. The new Switch version will include 5 new ones, darkria, Scizor, Empoleon, Croagunk, and Decidueye. The game will release this September, with a playable demo available at E3. When Nintendo's online service starts players will need a valid membership in order to play against others online.




Pokemon Sun and Moon Ultra, like Pokken Tournament DX, will be remastered versions of the recently released Pokemon Sun and Moon games. The games will each feature Pokemon that weren't included in them originally, as well as a brand new story so that even those who have fully completed Pokemon Sun and Moon can enjoy them. These new titles look to add different versions of Pokemon into the games, some of which appear to have machine-like appearances. The story evolution could either be a continuation of the Pokemon Sun and Moon story or a brand new story told within the same universe. In worlds as big as those found in the Pokemon series, it would make sense to tell new stories in a familiar setting, especially one as new as Pokemon Sun and Moon's.
Many fans were disappointed by the news that Pokemon Sun and Moon are not coming to Nintendo Switch. Up until recently an online retailer had the games listed for Switch release later this year, which Nintendo has now confirmed was a clerical error. However, there are still rumours of a new title in the Pokemon Sun and Moon series called Pokemon Stars which is said to be coming to Nintendo Switch at some point in the future. This game would likely combine the worlds of Pokemon Sun and Moon with additional Pokemon as well as other added bonuses.

Related Topics:
Nintendo
,
Pokémon Sun and Moon
,
Pokémon Sun and Moon Ultra
,
Pokken Tournament DX
---