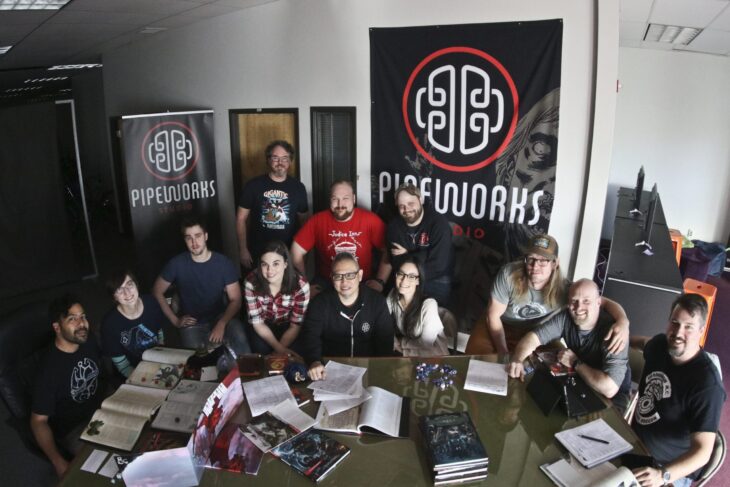 Sumo Group has announced their largest acquisition to date. The company has purchased Pipeworks Studios, a US developer, for $100 million.
The acquisition is extremely beneficial and strategic for Sumo Group. The company is based in Portland, Oregon, and is easily positioned to work closely with any other studios that Sumo Group might acquire.
In a UK press release, Sumo Group explained that they are looking to further expand their reach into the US. They'll be using their new west coast home as a stronghold from which to branch out.
134 staff members from Pipeworks Studios will now be joining the Sumo Group team. This brings the company's overall employee count up to just under 1000 people around the globe.
Pipeworks Studios was founded in 1999. It's an established co-development studio that has worked with a number of other developers over the years. Pipeworks Studios has more than 100 titles to their name, including the EA Sports Madden NFL series, Terraria from ReLogic, and a number of projects for Wizards of the Coast.
In addition to their work with development partners, Pipeworks is also responsible for their own unique IP. This is a sector that applies game science to fields such as remote healthcare, the US public sector, and even learning from home.
This acquisition comes on the tail of a very good H1 2020 for Sumo Group. In the six months that ended on June 30, the company's revenue was up at £26.3 million, an increase of 27 percent year-on-year.
Sumo Group's pre-tax profit was £2.8 million, which is up dramatically from £1.3 million last year. As you can see, the company has doubled what it made in the same period the previous year.
The company explained that this year's growth is largely thanks to a packed release slate for the year to date. Seven games have been launched so far, four of which were original IP: Little Orpheus, WST Snooker and Hood, and Spyder.
As the next-generation of consoles launches, Sumo Group will no doubt have plans for how to capitalise on the number of consumers looking to invest in games and hardware later this year. This should see their H2 revenue grow in a similar way to their H1 revenue.