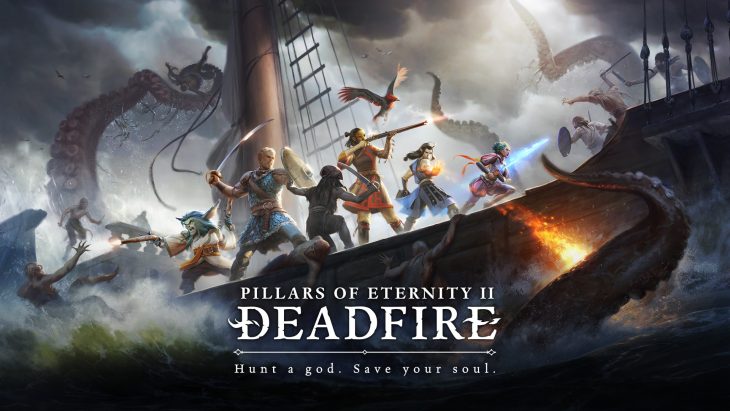 Since the launch of Pillars of Eternity 2 the community have been wondering whether or not a console version of the game will ever see the light of day. When Microsoft acquired developer Obsidian Entertainment earlier this year the situation seemed dire, until now.
Obsidian Entertainment have fPlayStationirmed that Pillars of Eternity 2 is coming to Nintendo Switch, Playstation 4, and Xbox One in 2019. The game will be ported by Grip Digital, a specialist in the games porting sector.
The announcement came in a recent blog post the developer published on their website. This post was actually made to focus on the most recent paid DLC, a mini-expansion of sorts, for the game, The Forgotten Sanctum. However Obsidian went on to talk about how the console versions would be releasing in 2019, and not only that, but that they too would include the expansions that have been released so far, including the Forgotten Sanctum.
The new mini-expansion adds much more than just new story content. The patch the game releases with, Patch 4.0, adds a new sub-class for every class, including; Furyshaper for Barbarians, Psion for Ciphers, Blood Mage for Wizards, and Debonaire for Rogues. New mega-bosses will push players to the absolute limit of their abilities, and additional challenges also included in the patch will extend playtime indefinitely.
Pillars of Eternity 2 is the sequel to the successful Pillars of Eternity. For both titles Obsidian looked to crowdfunding in order to raise the capital needed to work on and release each one. The developer's own community and fans of classic RPGs came together to fund both titles for more than 100 percent.
The Pillars of Eternity games are a call back to isometric RPGs such as the original Fallout, which Obsidian Entertainment created in the first place. Many gamers long for more titles like these, making the franchise incredibly attractive to a core part of the gaming community.
While no release date has been confirmed for the console versions as of yet, it's likely they'll release early in the year in order to avoid the summer release window. Since the game has already been out for a while it might not stand up against blockbuster titles like Call of Duty that usually release in the summer months.