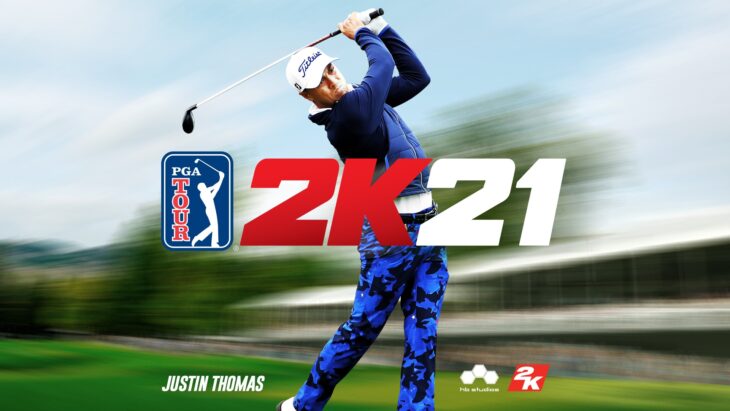 PGA Tour 2K21 has knocked EA Sports UFC 4 from the top spot in the weekly US game sales chart. Last week's number one has fallen to second place, with sales dropping off by 42 percent week-on-week.
Ghost of Tsushima has fallen one place to third this week. The game's sales are down 18 percent week-on-week, but they're still strong enough to keep it in the top three. It's likely that a lack of big new releases is contributing to the game remaining as high as it is, and for allowing PGA Tour 2K21 into the top spot at all.
Animal Crossing: New Horizons is now in fourth place, but sales are only down by 6 percent week-on-week. No recent updates mean that interest is beginning to wane once more, though Nintendo has revealed that more updates are planned for the next two months, so this could change very quickly.
NBA 2K20 has re-entered the chart in fifth place, with sales up by 85 percent week-on-week. This is due to some promotional discounts being offered on specific titles. It has also given Madden NFL 20 a boost, enough to bring it up to tenth place in the chart this week, just ahead of Madden NFL 21's launch.
Call of Duty: Modern Warfare has dropped to sixth place. The next game in the series is due to see a full trailer launch today. There has also been confirmation that zombies will finally be coming to the game's battle royale mode, Warzone. This could see the game propelled higher in the chart over the next week or so.
Grand Theft Auto 5 falls to seventh place this week. The game's recent update has seen a surge in interest, but not enough to keep it placing much higher.
The rest of the chart sees Ring Fit Adventure in eighth, and Minecraft in ninth. As usual, most Minecraft sales are for the Nintendo Switch edition. Mario Kart 8 Deluxe is nowhere to be seen in the top ten, so while Switch games seem to be selling well, Switch hardware sales have definitely plummeted. This could affect Switch game sales moving forward.