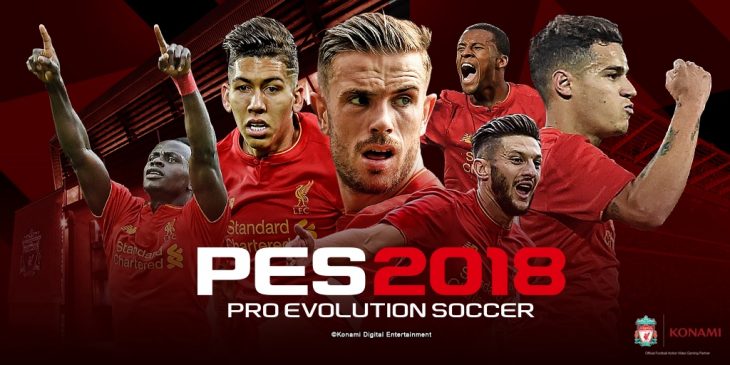 In a week of new releases popular football series Pro Evolution Soccer managed to beat the competition to the number one spot in the top ten software sales chart in Japan with the latest entry PES 2018. The game is a new entry to the chart for the week ending September 17, 2017, selling 16,190 units.
The Playstation 3 version of PES 2018 made it to sixth position with 12,000 units sold, while the Playstation 4 version over 69,000 units within the first week of sale, a combined total of over 82,000 units. Compared to PES 2017's first week of sales this is a growth of 6.5 percent, which Famitsu believe has been influenced by the fact that Japan recently qualified for the 2018 FIFA World Cup. If this is true then the sales for FIFA 18 may see a similar influence.
Other new titles this week include Metroid: Samus Returns for 3DS. The game is a remake of the original Metroid 2 which released for the Nintendo GameBoy. The game made it to third place in the chart with 28,596 units sold, just under another Nintendo title Splatoon 2. Interestingly Metroid Prime 3 for the Nintendo Wii and Metroid Prime Hunters for Nintendo DS sold in similar numbers when they launched, selling 34,000 and 33,000 units respectively. The ink-based shooter sits in second place on the chart with 30,629 units sold, a drop of 37 percent week on week.
Also new in this week was Uncharted: The Lost Legacy, the latest and last chapter of the Uncharted games which tells a tale between two leading female characters from the series. The game made it to fourth position with 21,275 units sold in the time period.
Destiny 2 saw a drop in sales of of 70 percent week-on-week, but still held onto fifth place in the chart selling 21,000 units.
The Nintendo Switch was the best-selling console for the week ending September 17th, selling 38,000 units, followed closely by the Playstation 4 which sold around 21,000 more units.
Below is top ten best selling video games in Japan, for the week ending on September 16, 2017:
1. Pro Evolution Soccer 2018 – Playstation 4 – Konami
2. Splatoon 2 – Switch – Nintendo
3. Metroid: Samus Returns – 3DS – Nintendo
4. Uncharted: The Lost Legacy – Playstation 4 – Sony
5. Destiny 2 (PS4), Sony
6. Pro Evolution Soccer 2018 – Playstation 3
7. Dragon Quest XI: Echoes of an Elusive Age – 3DS – Square-Enix
8. Everybody's Golf – Playstation 4 – Sony
9. Mario Kart 8 Deluxe – Switch – Nintendo
10. Monster Hunter XX Nintendo Switch Version – Switch – Capcom
Console sales for the same time period:
1. Nintendo Switch
2. Playstation 4
3. New Nintendo 2DS XL
4. New Nintendo 3DS XL
5. Playstation 4 Pro
6. Playstation Vita
7. Nintendo 2DS
8. New Nintendo 3DS
9. Wii U
10. Playstation 3
11. Xbox One S