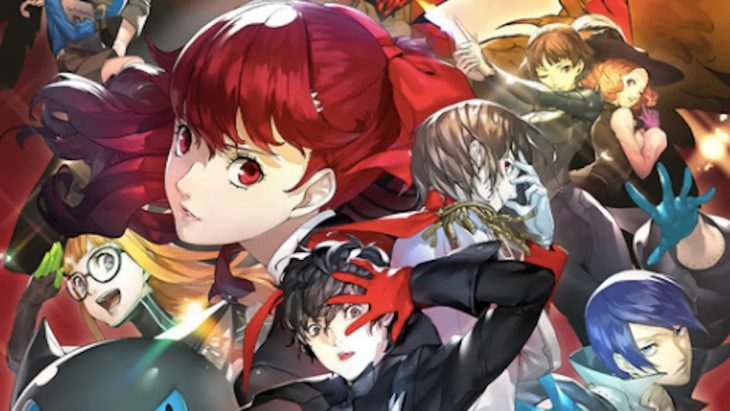 Persona 5 Royal, the special, enhanced version of Persona 5, which first released in 2016, has now hit 1.4 million copies sold worldwide. This version of the game launched in Japan in October 2019, and the rest of the world in March this year.
The game's developer and publisher, Atlus, revealed the figures alongside the fact that the recent spin-off, Persona 5 Scramble: The Phantom Strikers, has now hit 480,000 units sold in Japan and Asia. While the game isn't currently available in the west, there's sure to be a version at some point.
With these figures, Persona 5 Royal has managed to roughly match up to the main game's sales. Persona 5 reported 1.5 million copies sold by April 2017 following the worldwide launch, though it did release in Japan in September 2016.
Persona 5 was the most-successful game that Atlus ever launched in the UK. It was the company's first number one game in any sales chart. It was also the first JRPG to hold the top position in the UK sales chart since Ni No Kuni: Wrath of the White Witch, which launched in 2013.
Finally, Atlus also revealed that the PC port of Persona 4 Golden, previously a PlayStation Vita exclusive, has now hit 500,000 units sold. The game broke Steam's concurrent user record for any JRPG, with 29,984 people playing the game at the same time.
The Persona series has always been one of the best when it comes to JRPGs. The series saw its first real success with the Vita exclusive version of Persona 4, Persona 4 Golden. Many PlayStation fans invested in the Vita purely for this game, and it's well worth it for any JRPG fan.
Now Persona is synonymous with the JRPG genre. No fan of the genre has managed to avoid the series, and many who have played one game have moved on to play every other entry in the series.
With the next-generation of games consoles on the horizon, Atlus has almost certainly started work on Persona 6, if not updated versions of Persona 5 as well. The next game in the series will surely be more successful, and could even appeal to more mainstream gamers.